Disinfecting robots join the fight against COVID-19
Marie Donlon | April 15, 2020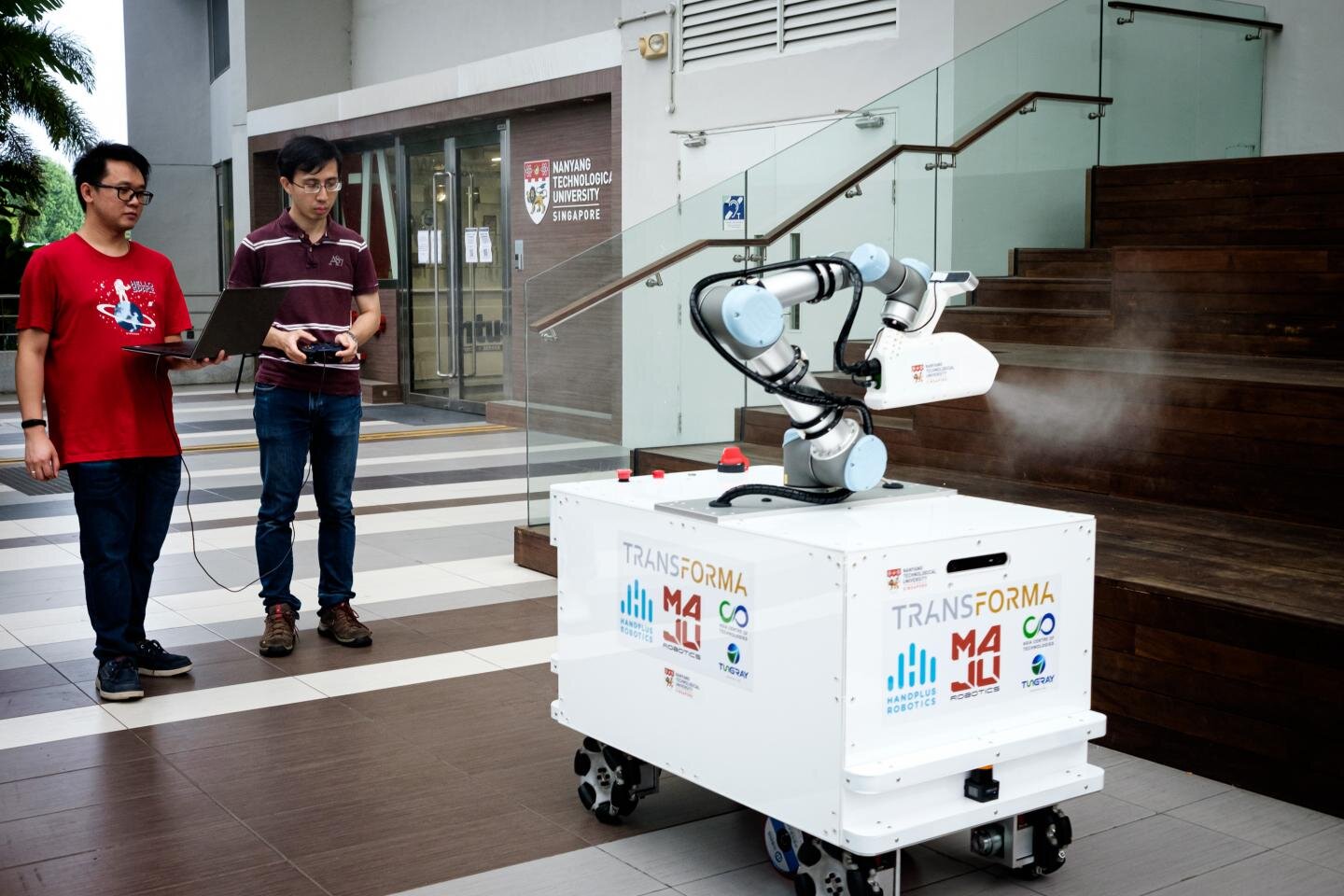 Source: Nanyang Technological UniversityIn response to the COVID-19 pandemic, researchers from Nanyang Technological University in Singapore have developed a robot that is capable of quickly disinfecting large areas.
The Extreme Disinfection Robot (XDBOT) is a wirelessly controlled, semi-autonomous robot with a six-axis robotic arm that can disinfect hard to reach areas including under tables and beds, doorknobs, tabletops and light switches using lidar (light detection and ranging) technology and high-definition cameras to guide it. Because the robot can be operated remotely, human operators are not exposed to surfaces where the coronavirus can live for long periods depending on the material's composition.
To reach a wider range of surfaces and hard-to-reach areas, the robot relies on an electrostatic-charged nozzle that discharges chemicals with a positive electrical charge. As such, the disinfectants will be drawn to negatively charged surfaces and those surfaces already coated in disinfectant will repel the spray.
Capable of carrying 8.5 liters of disinfectant, the robot has already been tested throughout locations on the Nanyang campus and its developers intend to trial the robot at locations such as hospitals and public spaces throughout Singapore.
To see the disinfecting robot in action, watch the accompanying video that appears courtesy of Nanyang Technological University.