Watch: Wright Electric begins motor development for 186-seat aircraft
S. Himmelstein | March 11, 2020
Aircraft developer Wright Electric is designing a 186-seat all-electric, zero-emission passenger plane to be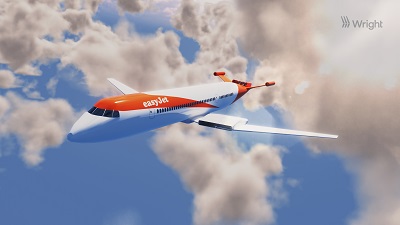 The zero-emissions plane will be powered by a 1.5 MW electric motor and 3 kV inverter. Source: Wright Electricpowered by a 1.5 MW motor and 3 kV inverter. Distributed electric propulsion will be provided by multiple electric motors under each wing.
Wright plans to conduct ground tests on the new motor in 2021 before starting flight tests on an adapted aircraft in 2023. It will simultaneously be working on the aircraft's fuselage to improve its aerodynamics and collaborating with BAE systems in the development of flight controls and energy management systems.
The aircraft will be powered using swappable battery packs, which will sustain it for flights of up to two hours. As well as eliminating emissions, Wright says that the planes will be cheaper to operate and will make less noise than conventional craft.
The U.K.-based airline EasyJet is partnering with Wright on the project and plans to put the plane, called Wright 1, into service by 2030.