Microturbine generator from UAV Turbines
Engineering360 News Desk | February 19, 2020
UAV Turbines said it launched a lightweight microturbine generator for on-demand electrical power ranging from 3 kW to 40 kW.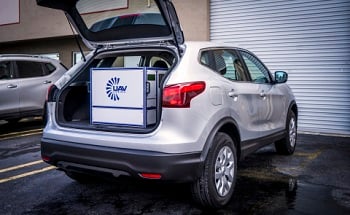 Source: UAVThe Micro-Turbogenerator System (MTS) fits in a case that can be carried by two people, according to a company statement. The generator runs on heavy fuels, like jet fuel or diesel, and can be used to power lights, communication equipment, medical equipment and battery recharge devices.
The company said its turbine technology is compact, quiet and offers low vibration compared with reciprocating engines.