Ensuring food safety with DSI
January 27, 2020
Sponsored Content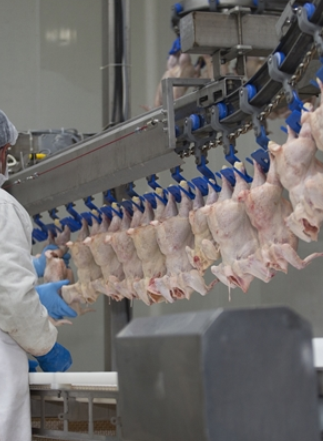 Figure 1: Food safety is of critical importance. Source: Pick HeatersSanitization is critical to food production. Food production machines need to be sterile, or the food could potentially become contaminated. There are many ways to ensure food safety, and among them is direct steam injection (DSI). DSI uses medium to high pressure steam to generate unlimited hot water at a consistent temperature to clean and sanitize production equipment, and provide hot water for process applications. DSI can clean equipment and prevent contamination from bacteria, like listeria, which can lead to customers getting sick and products having to be recalled.
Listeria
Listeria is the culprit behind many food-borne illness outbreaks. It is a type of bacteria that can cause serious infection and, in extreme cases, even death. People most at risk for listeria sickness are the elderly, pregnant women and those with weakened immune systems. Side effects of listeriosis can mimic food poisoning symptoms, including fever and diarrhea, and it can develop into a serious infection in the bloodstream or brain. Because listeria can cause serious disease or sometimes death in a fetus or newborn baby, pregnant women are doubly affected by listeria, having to worry not only about their own health, but also about the health of their unborn child.
Source of Listeria
Listeria infection is spread by eating contaminated food. The source of listeria outbreaks lies with the companies that package the food product. If a company does not properly process food or clean every machine in their factory, bacteria will grow and eventually find its way into the food product. When listeria is found, the company will issue a recall notice and halt production until the listeria source has been located. Once the source is found and properly sanitized, production can resume. There have been a few notable listeria outbreaks in the last few years, including meats and cheeses from deli counters in 2019, packaged salads in 2016, ice cream in 2015, caramel apples in 2014 and cantaloupe in 2011, to name just a few. During these outbreaks, customers developed listeriosis and companies had to put recalls in place. However, with proper cleaning, the outbreaks could have been avoidable.
Pick Heaters
Pick DSI Heaters provide hot water for various food process industries including the meat and poultry industry. The Pick Variable Flow Heater is a central hot water source used for plant sanitation and general hot water. This device can be used for multiple hose stations delivering a consistent temperature regardless of flow. The engineered product range offers a steam capacity rating of 700 to 35,000 pounds per hour. Systems are available in 316 stainless steel, carbon steel, cast iron and other special alloys. The Variable Flow Heater is very compact – eliminating storage tanks, and provides smooth quiet operation, low liquid pressure drop and precise temperature control within +/-3° F. It is also energy efficient because it delivers 100% heat transfer, which cuts fuel costs. It completely absorbs steam into liquid at the point of contact.
DSI
There are many industries that use DSI. For instance, the meat and poultry industries use DSI for 180° F hot water critical areas, central or point of use hot water, also for rendering, scald and dip tanks, and heating organic plant wastewater. The food industry also uses DSI for in-line direct product cooking, hot fill, aseptic heating, vegetable can topping, starch cooking and most importantly, equipment sanitation with high temperature hot water. In the chemical industry, DSI is used for jacketed kettles and reactors, tank heating, tank washing, reverse osmosis, deaerator and boiler feed water.
DSI is an important part of any well-functioning food production plant. It can prevent the spread of food-borne illnesses, and, consequently, affected customers and product recalls. The Pick Heaters Variable Flow Heater is a great option for hot water sanitation in food production factories. Food safety is the absolute most important part of food production and it is critical that companies are taking the right steps to prevent food-borne illnesses. DSI is a great tool for sanitizing food production equipment.
For more information on DSI, contact Pick Heaters Inc.