Study analyzes deep-sea mining's impact on microbe populations
Siobhan Treacy | January 16, 2020
Researchers from the Bigelow Laboratory for Ocean Services conducted a study that assessed the impact that deep-sea mining would have on microbes and their environmental roles.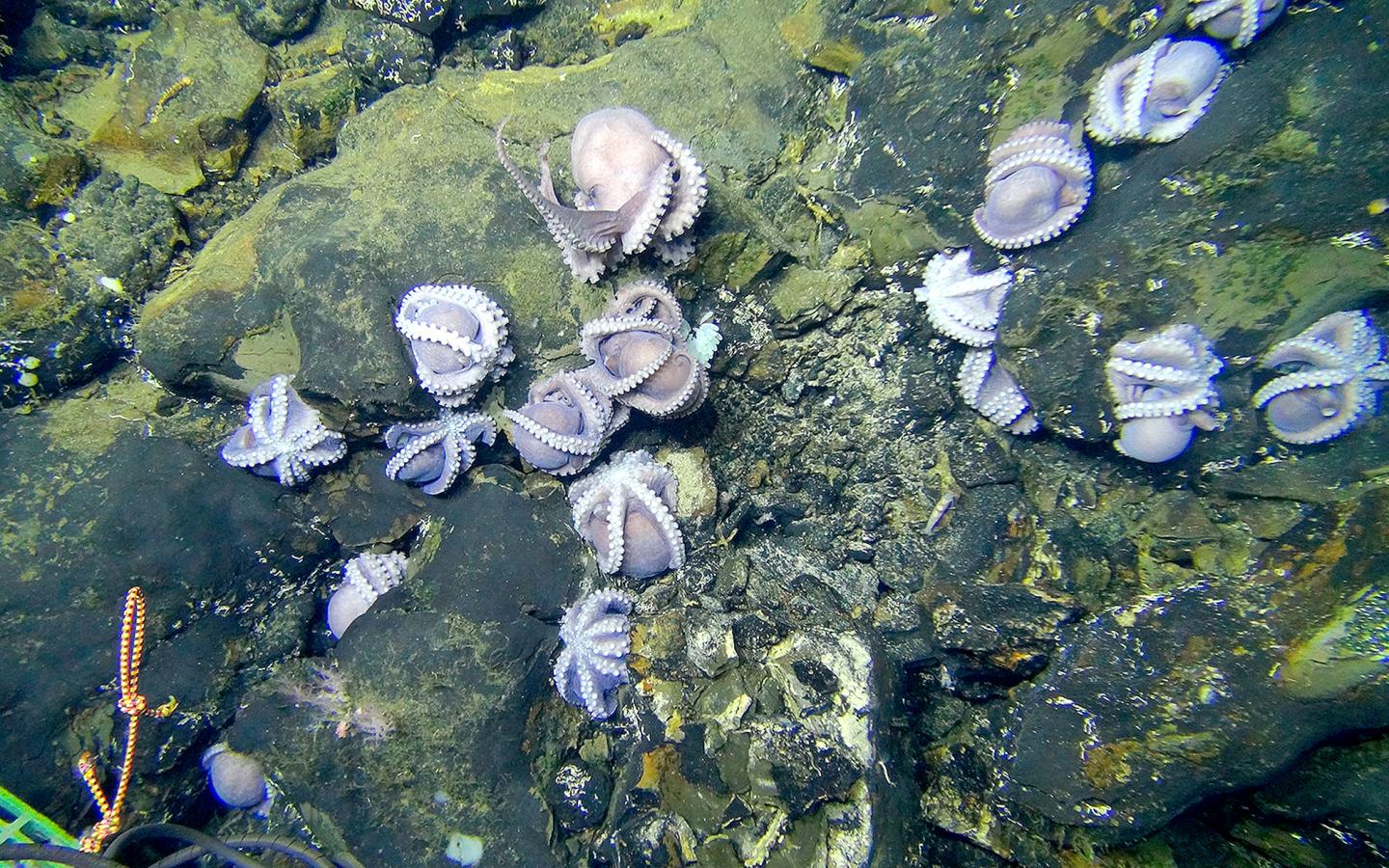 Hydrothermal vents on the seafloor support a rich diversity of life, and they contain deposits of valuable metals used in the manufacture of lithium-ion batteries. Source: Woods Hole Oceanographic Institution
Microbes are essential for many ecosystems, from fueling the food web to powering global nutrients cycles. Prime mining areas are often also sites of globally important microbial processes and unusual animal communities. Yet these areas are threatened by the increasing demand for smartphones and electric cars, which is a driving force behind the interest in deep-sea mining. Cobalt and other rare earth elements mined from these areas are used to create lithium-ion batteries, which power countless new technologies. Yet, when mined for such materials, these areas can be slow to recover when disturbed.
During the study, the team analyzed four kinds of deep-sea mineral resources, including metal-rich rocks that live on underwater mountains and the seafloor. They found that the impacts of mining vary, from minimal to irreversible loss, but often once the microbe populations are disturbed they will struggle to recover.
Hydrothermal vent systems are particularly sensitive to disturbance. The hot, mineral-rich water that supports these microbe communities are vital to the microbe's food web. If these waters change due to deep-sea mining, the microbe populations could be permanently destroyed.
Many of the microbes studied have rich genetic diversity. This makes them promising candidates for anticancer drugs and other biotechnology applications. If their ecosystems are destroyed and they go extinct, the world would be losing a group of organisms with huge potential.
The International Seabed Authority of the United Nations is establishing guidelines for countries and contractors who want to explore and eventually mine minerals. The guidelines suggest that site assessments should include how much microbial life is present in a given area. The researchers say it is equally as important to determine what role microbes play in the ecosystem and how mining will impact them.
The study was published in Limnology and Oceanography.