Researchers create self-healing, "living" building material
Marie Donlon | January 15, 2020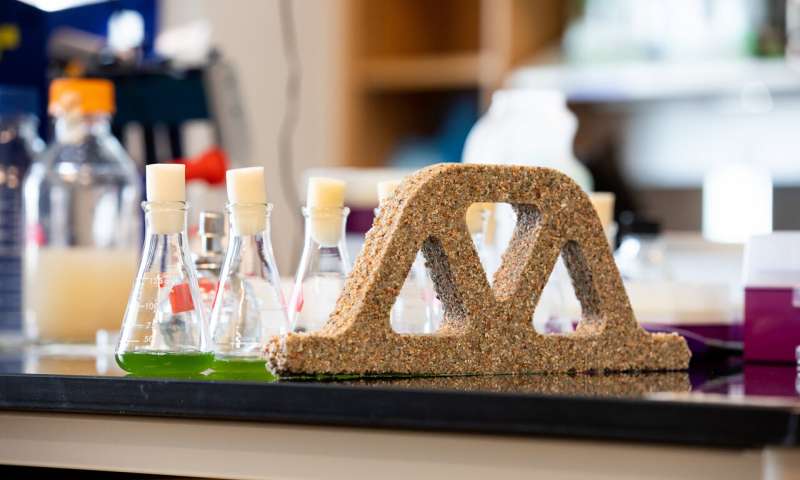 Living building materials can be sculpted into a range of shapes and sizes. Source: CU Boulder College of Engineering & Applied ScienceA team of researchers from the University of Colorado is using bacteria to create "living" building materials to help lower the construction industry's carbon footprint.
By introducing cyanobacteria from the genus Synechococcus to a mixture of sand and gelatin, the researchers developed a self-healing brick capable of scrubbing carbon dioxide gas from the atmosphere instead of emitting it.
Researchers selected cyanobacteria for its carbon dioxide absorbing properties, which also encourages the formation of calcium carbonate, the primary ingredient in limestone and cement. In the sand and gelatin mixture, the ingredients were tweaked, encouraging the production of calcium carbonate, which then mineralized the gelatin binding the sand together, thereby creating brick.
In addition to scrubbing the atmosphere of carbon dioxide gas, the researchers determined that the brick was also durable and reproducible. Reportedly, once the brick was cut in half in the lab, both pieces could grow into their own bricks.
Although still in the early stages of development, the research would have a variety of implications for the construction industry. Reportedly, the production of cement and concrete to build the world's roads, bridges, buildings and other structures is responsible for 6% of global annual carbon dioxide emissions. The carbon dioxide absorbing properties of the living brick could curb those emissions.
Additionally, the self-healing properties of the brick could potentially expedite the manufacture of building materials.
The research appears in the journal Matter.