New method to produce cheaper biofuels from biomass waste
Siobhan Treacy | January 14, 2020
Researchers from Rutgers University have developed a new process that can produce cheaper biofuels from plant waste. The new approach uses an ammonia-salt based solvent that quickly turns plant fibers into sugars at near room temperature to create ethanol.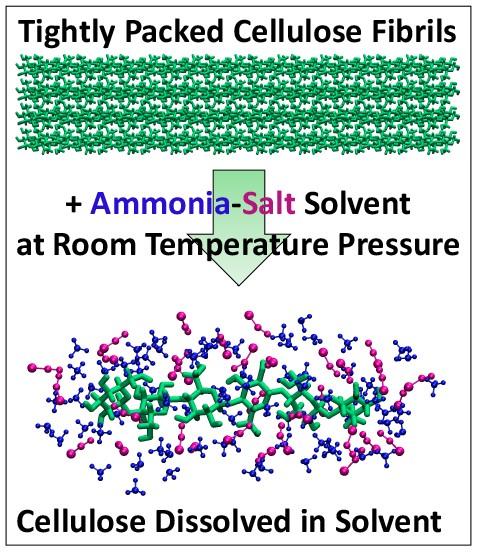 Next-generation ammonia-salt based pretreatment processes facilitate efficient breakdown of waste biomass such as corn stalks, leaves and other residue (called corn stover). (Source:Shih-Hsien Liu/ORNL and Shishir Chundawat/Rutgers University-New Brunswick)
Corn stalks, leaves, residue and switchgrass have tightly packed cellulose microfibrils. Microfibrils are tiny strands that are thinner than fibers. They are difficult to breakdown with enzymes or microbes, making it hard to turn the plant-based materials in biomass into biofuels and biochemicals. Biomasses are made from microbial, plant and animal-derived materials. They are typically used for renewable energy production and industrial processes.
Speeding up the conversion of cellulose into sugar requires solvents or heat and chemical pretreatments. Solvents are expensive and require an extreme range of operating temperatures and pressures.
The new ammonia-salt based solvent system speeds up the conversion of cellulose into sugars with fewer enzymes. This reduces costs because the enzymes count for 15 to 20 percent of the cost in making biofuels from biomass.
The next step for the team is to optimize the pretreatment process for biomass, municipal solid wastes, and bioenergy crops. They believe that they can develop more robust enzymes to reduce the costs even more.
A paper on this new process was published in Green Chemistry.