Welding Digest's reader picks for 2019
Jonathan Fuller | December 23, 2019
Sponsored Content
As 2019 comes to a close, Welding Digest is highlighting its most popular topics for the year.
Aluminum welding
Aluminum's characteristics make it highly desirable for fabricated parts. It is lightweight yet strong and has excellent corrosion resistance, leading to its use in the aerospace and automotive industries to create fuel-efficient designs. While aluminum is sometimes considered more difficult to weld than steel, welders simply need some special knowledge about aluminum's unique joining attributes before attempting to weld it.
Welding Digest provided a wealth of information about this important topic:
-Examining your choice of shielding gas and paying close attention to material conditions can go a long way when welding aluminum. ("Choose wisely when welding aluminum," August 18)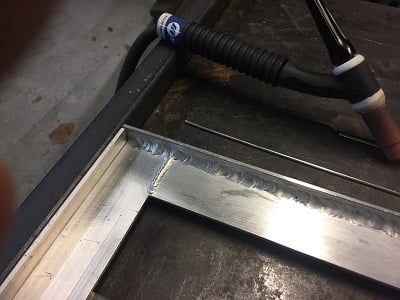 Figure 1: Welding Digest extensively covered the unique ins and outs of aluminum welding in 2019. Source: Aiko / CC BY 2.0-August's three-part series "Better welding of aluminum" took a more in-depth look at the metal's material properties, including thermal and reactive properties, melting and solidification, and stress characteristics.
-October's "Friction stir welding of aluminum alloys" examined the use of this technique on aluminum welding. Part 1 presented an overview of FSW and its applications, while Part 2 looked at the pros and cons of FSW for welding aluminum.
-Finally, the year saw some exciting research breakthroughs in this area, including a nanotechnology application for welding AA7075. ("Nanotech innovation could make previously unweldable alloys weldable," April 24)
3D printing
Each passing year sees new innovation in 3D printing processes. While often used by hobbyists and makers, 3D printing and additive manufacturing are also useful for producing industrial parts. Welding Digest covered it from several different angles in 2019.
-May's "4 advantages of metal additive manufacturing in mass production" highlighted the process's suitability to producing complex parts with novel materials.
-Joule printing is an exciting new metal 3D printing process developed by Digital Alloys. It promises faster printing speeds at lower cost, with no post-processing necessary. ("Watch: Metal 3D printing process promises faster production at lower cost," November 3)
-Welding Digest's in-depth series "Strength considerations in 3D-printed parts" took a look at the stress characteristics of 3D-printed components, as well as general material and surface considerations and their effects on part strength.
Green everything
In the engineering world, "green" is no longer just a color: the word is now loaded with connotations about environmental friendliness. Several areas centered around welding and fabrication have "gone green."
-Green welding focuses on more sustainable welding methods, including laser arc hybrid welding. ("Green welding: good for the environment and the bottom line," August 26)
-Green manufacturing centers on the environmental friendliness of a production process's inputs and products. ("What is green manufacturing…and why should a business bother?" July 19)
-Green collar jobs are now spreading beyond traditional environmentally focused work like renewable energy production. ("Green collar jobs spread beyond the green economy," October 1)
DIY
The availability of inexpensive arc welding machines has opened up welding to use in home studios and makerspaces. Welding Digest took several looks at DIY welding in 2019.
-In July, Welding Digest's two-part series on summer DIY welding projects gave complete step-by-step instructions on how to make a Star Wars-inspired fire pit from a propane tank, and how to braze a model fighter plane.
-Earlier in the year, the media was hyper-focused on the conclusion of long-running TV series "Game of Thrones." One welding student capitalized by welding his own replica Iron Throne for his wedding. ("A homemade Iron Throne and other welded art," May 8)
-Welding in the makerspace can produce everything from flaming steel skeletons to pig shaped barbecue grills. ("5 facts about welding the makerspace," April 24)
What welding news will 2020 bring? Be sure to check in on Welding Digest to find out.