Highly-dexterous robotic end effector
Shawn Martin | October 03, 2019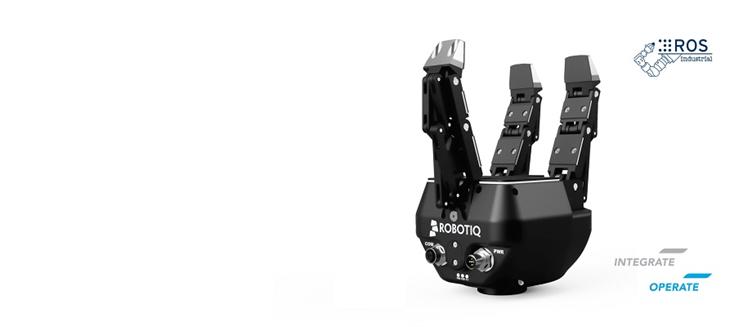 Source: Robotiq
Robotiq's three-finger adaptive robot gripper is a highly versatile gripper that features four grip modes with independent control of force, position and speed over each finger. The robotic end effector integrates with a universal robot arm to address almost any pick and place operation.
The three-fingered end effector has a grip opening of up to 155 mm, a payload of 10 kg and a grip force of up to 70 newtons. The four grip modes — pinch, wide, scissor and basic — address numerous end-use applications and it can reportedly pick up any object of any shape.
The device is plug and play compatible and users can adjust the position, speed and force until the desired grasp is defined through Robotiq's Gripper URCap software. It takes just minutes to install the end effector on a robot arm and configuration and programming are fast and intuitive. Robotiq also supplies its three-finger adaptive robot gripper with necessary hardware and communications for installation on most industrial robots.