Texas LNG export terminals near commercial startup
David Wagman | September 05, 2019
Cheniere Energy said in early September that crews from general contractor Bechtel have completed the startup process for the second train of its Corpus Christi, Texas, liquefied natural gas production (LNG) unit.
Cheniere now has seven LNG production lines in operation, including five at its Sabine Pass export terminal in Louisiana and two at its Corpus Christi location.
Crews began introducing natural gas into the system in March and the first export shipment was sent in July.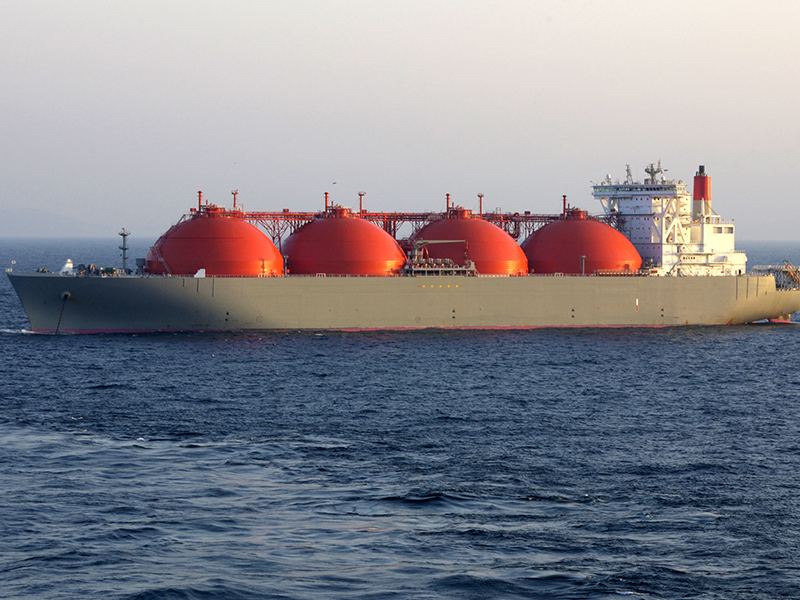 An LNG tanker ship. Source: DOETrain 2's customers include utility companies and natural gas companies in France, Spain, Indonesia and Singapore. Commercial deliveries are expected to begin in May 2020.
In a separate development, Freeport LNG said it shipped the first LNG commissioning cargo for Train 1 from its LNG facility located in Freeport, Texas, on September 3. Roughly 150,000 cubic meters of LNG were loaded aboard the LNG Jurojin.
Freeport's Train 2 is aiming to achieve an in-service date of January 2020. Train 3 is nearing completion and could enter service in May 2020.
The Freeport terminal began to import LNG at the facility in June 2008. At the time it was expected that the U.S. would become a net importer of natural gas. Hydraulic fracturing techniques reversed the decline in domestic natural gas production and led to construction of multiple LNG export facilities, including those of Cheniere Energy and Freeport. Freeport LNG's interests are held by Michael Smith, Global Infrastructure Partners and Osaka Gas Co., Ltd.
Source: Energy Information AdministrationThe Energy Department said that LNG is natural gas that has been cooled to a liquid state, at about -260° F, for shipping and storage. The volume of natural gas in its liquid state is about 600 times smaller than its volume in its gaseous state. The process was developed in the 19th century and makes it possible to transport natural gas to places pipelines do not reach and to use natural gas as a transportation fuel.
Most LNG is transported by large ships/tankers called LNG carriers in onboard, super-cooled (cryogenic) tanks. LNG is also transported in relatively small volumes on ships using International Organization for Standardization (ISO)-compliant containers and on trucks. At import facilities, LNG is typically stored onsite in special cryogenic storage tanks before regasification and input into pipelines that transport regasified LNG to consumers.