Advances in infrastructure, robust OCTG industry to support energy transition
August 29, 2019
Sponsored Content
Key insights from the U.S. Energy Information Administration's (EIA's) 2019 annual energy outlook depict the current energy balance and modeled behavior through 2050. There is a clear dependency on natural gas plant liquids (NGPL) production, which carries an anticipated growth period throughout EIA's forecast. It is a bridge fuel which supports growth of distributed power generation and renewable energy technologies, a modeled energy transition that has become reliant on economically viable tight oil and shale gas operations.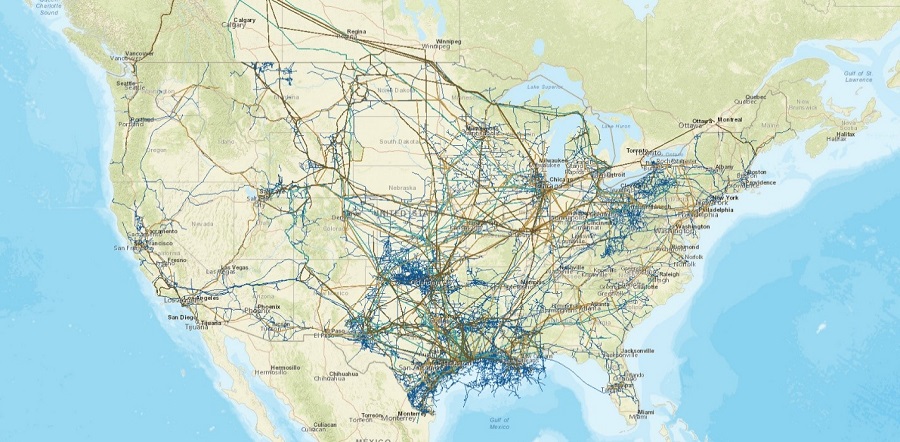 Figure 1. U.S. energy mapping system. Source: EIA
Reducing the carbon footprint
Natural gas is a near-term solution for domestic energy demands in the U.S. It carries a reduced carbon footprint when compared to traditional non-renewable resources. It also stabilizes portions of the power grid that are reliant on intermittent power sources, has expedited decommissioning of coal-fired power plants and is even used as a feedstock for solid oxide fuel cells, a zero-carbon alternative to traditional power-generation methods.
Advanced drilling techniques
The economic viability of developed tight oil and shale gas resources is a key factor dictating the role natural gas plays in the national energy budget. Although these resources exist globally, the U.S. has remained at the forefront by developing innovative horizontal drilling techniques that have enabled operators to boost estimated recovery and increase well productivity in a manner that is cleaner, lower cost and safer than traditional methods.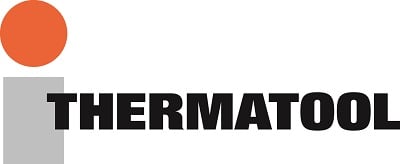 Coiled tubing units are an instrumental tool in developing these resources. Largely consisting of a continuous length of steel tube manufactured to American Petroleum Institute's specification for casing and tubing (API 5ST) in standard, high-strength and sour service steel grades, coiled tubing units have found a number of use cases. They eliminate the need to make and break connections between each section of drill pipe, can be deployed in a live well, eliminate the need for workover rigs and are housed on a mobile platform. However, the viability of these units is a function of a manufacturer's ability to produce defect-free, high-quality, API-grade tubing with lengths in excess of 30,000 ft.
Midstream operators' reliance on API-grade oil country tubular goods
In the oil and gas industry, there are four methods of transport: rail, sea, over-the-road and pipeline. Pipelines are the ideal mode of transport, providing a distinct advantage over all other modes. They bear lower risks, are far more efficient and operate at a fraction of the costs of all other modes.
The two largest issues facing midstream operators today are aging infrastructure and limited pipeline capacity. The continued development of tight oil and shale gas has pushed the constraint of existing infrastructure. In order to capture associated gas in tight oil plays, capitalize on available resources and offset the amount of gas being vented or flared into the atmosphere, new infrastructure developments are necessary.
The EIA reported that 20,000 miles of new natural gas transmission pipelines were put in service between 1998 and 2008, representing an additional capacity of 97 billion cubic feet per day. Approximately 30,000 miles of new pipelines are currently scheduled for development to bring U.S. tight oil and shale gas to market. To realize the benefit of additional pipeline capacity and decrease the potential for any unexpected outages, there is an increased demand for defect-free X70 and X80 grades API 5L line pipe.
How Thermatool supports the oil country tubular goods industry
Thermatool's technologies enable operators to produce API-grade, high-quality oil country tubular goods (OCTG). They have overcome challenges of welding advanced infrastructure materials by developing a collection of high-frequency welders, seam annealers, quench and tempering units and associated power supplies. They are able to precisely control weld heat input during HF Welding operations, minimizing any amount of changes to the parent material, which results in the highest-performing, high-frequency, welded API tube and pipe.
Manufacturers can produce defect-free, high-frequency, welded coiled tubing up to 5 in diameter and lengths in excess of 30,000 ft with Thermatool's highly automated solutions. They are also able to process up to 24 in diameter, 1 in wall, API 5L line pipe with the mill highest yields by using innovative process control sensors and software. The line pipe produced is 100% quality verified and tested by Charpy impact tests.
HAZControl technology HF welders

Figure 2. HAZControl technology HF welders. Source: Thermatool Corp., an Inductotherm Group Company
Thermatool is the only global, induction heating and welding manufacturer that specializes in tube and pipe welders. Their HAZControlTM Technology HF welders are based on their current-fed inverter design, which was developed almost 60 years ago. HAZControlTM Technology simplifies complex relationships between key induction welding variables to deliver precise heat input control for each and every mill run. Operators enter mill setup parameters and tube information into a graphical user interface and the system maintains independent control over weld power and frequency to efficiently and economically weld almost any metal. A predictive algorithm calculates recommended settings based on product geometry and material, and an advanced recipe recall function ensures high repeatability between runs.
Seam annealers

Figure 3. Thermatool seam annealers. Source: Thermatool Corp., an Inductotherm Group Company
Thermatool seam annealers provide reliable and effective post-weld heat treatment of HF-welded tube and pipe. Thermatool seam annealers are a comprehensive automation and control package, inclusive of Thermatool's SmartAnnealTM control software, which provides closed-loop temperature control and real-time process monitoring and data logging. It also includes advanced SmartYieldTM software, which allows for scrap reduction and high yearly pipe mill yields, powered by their proven VIP-series power supplies.
Thermatool is capable of processing a wide range of product diameters, wall thicknesses and material chemistries. In addition to standard OCTG, they can be fit to spiral products, engineered structural sections and even custom tubular profiles.
Full-body tube and pipe induction harden, quench and temper

Figure 4. Thermatool quench and temper lines. Source: Thermatool Corp., an Inductotherm Group Company
Thermatool's quench and temper (Q&T) lines are a proven and effective heat treatment solution that helps OCTG manufacturers produce tube and pipe with specific physical material properties. They are able to treat low-alloyed tubular goods and increase the materials strength to meet demanding requirements of deepwell casing with minimal cost addition.
The Q&T lines incorporate Thermatool's smart heat control technology, VIP power supplies and patented precision slot quench technology to deliver unprecedented temperature stability and unparalleled results, including optimum product straightness with minimal distortion through the quench. Thermatool's VIP power supplies range in size from 500 kW to over 2 MW, at 0.2 kHz to 10 kHz applications, and provide heating prior to and after precision quenching. Sensors provide data logging of process parameters from each production run.
Conclusion
Thermatool Corp., an Inductotherm Group Company, is the premier supplier for a full-line of high-frequency induction welding, annealing and heat treatment systems for pipe and tube products. Renowned globally, they actively participate in the production of infrastructure materials for tight oil and shale gas operations, with expertise in meeting API standards and an ability to manufacture to proprietary standards worldwide.
To learn more about Thermatool Corp. and their full product offering, visit their website or contact them directly at Thermatool.com.