Saudi investment expected for this LNG export project
David Wagman | May 22, 2019
Sempra Energy and Saudi Aramco agreed to negotiate and finalize a 20-year sale-and-purchase agreement for five million tonnes per annum (Mtpa) of liquefied natural gas from Phase 1 of the Port Arthur LNG export project under development in Texas.
Terms would include a 25% equity investment by Saudi Aramco in Phase 1 of Port Arthur LNG.
The proposed Port Arthur LNG Phase 1 project is expected to include two liquefaction trains, up to three LNG storage tanks and associated facilities that could enable the export of approximately 11 Mtpa of LNG. Port Arthur LNG could be one of the largest LNG export projects in North America, with potential expansion capabilities up to eight liquefaction trains or approximately 45 Mtpa of capacity.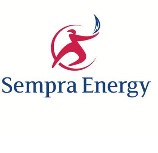 Earlier in May, the U.S. Department of Energy issued Port Arthur LNG's authorization to export domestically produced natural gas to countries that do not have a free trade agreement with the U.S. In April, Port Arthur LNG and its affiliates received authorization from the Federal Energy Regulatory Commission to site, construct and operate the liquefaction export facility and related natural gas pipelines.
In December 2018, Port Arthur LNG and the Polish Oil & Gas Co. signed a 20-year sale-and-purchase agreement for LNG from the Port Arthur LNG. In June 2017, Port Arthur signed a Memorandum of Understanding with Korea Gas Corporation for potential participation in the project. And in 2018, Port Arthur LNG selected Bechtel as the engineering, procurement, construction and commissioning contractor for the project.
Port Arthur LNG is one of Sempra LNG's five LNG development sites in North America and is part of Sempra LNG's goal of delivering 45 Mtpa of natural gas to the global LNG market.
Sempra said that development of its export projects is contingent upon obtaining additional customer commitments, completing commercial agreements, securing necessary permits, obtaining financing, incentives and other factors and reaching a final investment decision. The participation by Aramco and its affiliates is subject to finalization of definitive agreements, among other factors.