Microrobots may someday perform dental cleanings
Amy J. Born | May 03, 2019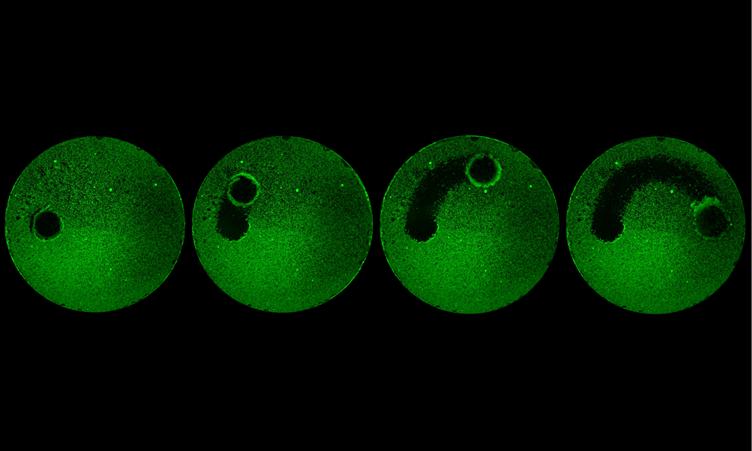 With a precise, controlled movement, microrobots cleared a glass plate of a biofilm, as shown in this time-lapse image. Source: Geelsu Hwang and Edward Steager)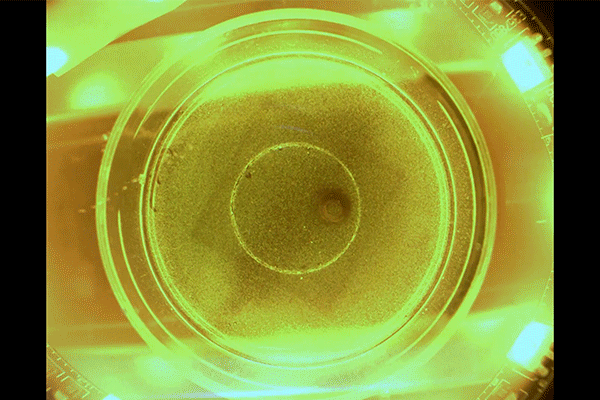 The robots' movements are directed by magnets. The researchers envision a variety of applications for the technology, from cleaning teeth to water pipes to catheters. Source: Geelsu Hwang and Edward Steager
Clinical and technical expertise merged at the University of Pennsylvania when scientists and engineers worked together to develop microrobots that can remove biofilm (plaque) from difficult to reach surfaces such as water pipes, catheters and teeth.
Researchers from Penn's School of Dental Medicine had been working on a way to break down the sticky biofilm matrix, which is hard to remove because the bacteria it contains protects it from antimicrobial agents. They had some success with nanoparticles containing iron-oxide. The nanoparticles activate hydrogen peroxide to release free radicals that kill the bacteria and destroy the biofilms.
At the same time, a team from the School of Engineering and Applied Science was developing microrobots for use in biological environments using similar iron-oxide nanoparticles. The engineers controlled the robots' movements using a magnetic field.
The teams joined forces. Using one robotic system designed for surfaces and a second designed for confined spaces, they were able to show that microrobots could destroy biofilms with catalytic activity.
According to the University of Pennsylvania, this type of robotic biofilm-removal system can potentially be used to clean water pipes and catheters, as well as reduce the risks associated with tooth decay, endodontic infections and implant contamination.
If the project is successful, dentists may soon be trading in those pointy tools for microscopic robots.
The research was published in Science Robotics.