This airline tops others for cutting carbon emissions
Marie Donlon | March 06, 2019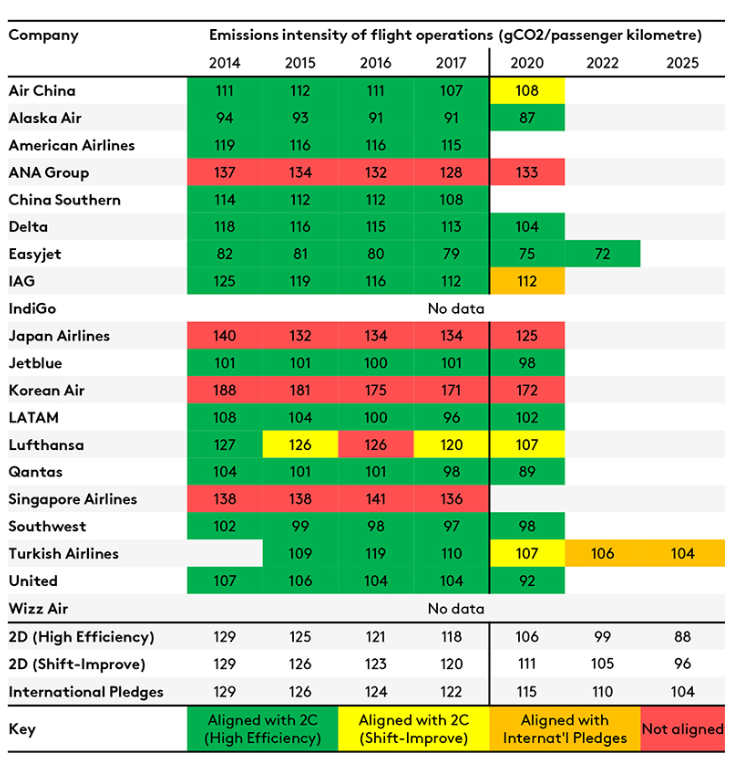 Source: Transition Pathway Initiative (TPI) at the London School of Economics' Grantham Research InstituteIn a review of 20 of some of the world's largest airlines, EasyJet is coming out on top in terms of cutting carbon emissions to battle climate change, according to a new report.
Conducted by the London School of Economics, the report suggests that by 2020, EasyJet will emit fewer emissions per passenger kilometer than the majority of its competitors — in some cases by half — due in part to a modernized and efficient fleet and the airlines' efforts to fill every seat.
While EasyJet tops the list, airlines considered to have the weakest plans to cut emissions, acccording to the report, are Air China, China Southern, Korean Air, Singapore Airlines and Turkish Airlines. According to the calculations, EasyJet's aircraft are expected to emit 75 g of carbon dioxide (CO2) per passenger km by 2020, while Korean Air is expected to emit 172 g.
Voluntarily freezing its overall emissions by 2020 and halving its emissions by 2050 to align with the Paris Agreement objective of limiting global warming to below 2° C, the aviation industry is currently responsible for 12% of transport-related emissions.