Optical fiber sensors make for a smarter wound dressing
S. Himmelstein | February 28, 2019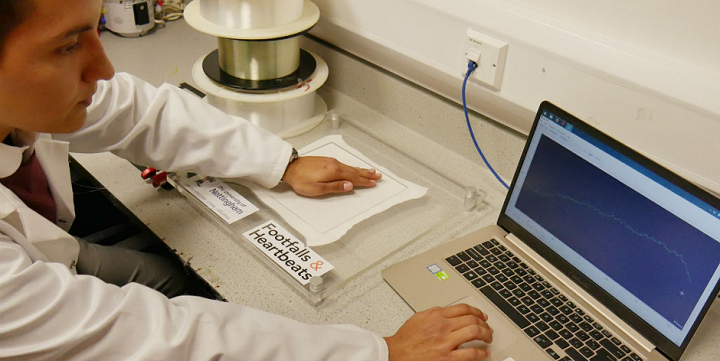 The smart wound dressing uses embedded sensors to assess wound status. Source: University of Nottingham
A disposable wound dressing embedded with optical fiber sensors could help reduce the billions spent on healthcare costs in the U.K. for wound management. The embedded sensors remotely monitor multiple biomarkers associated with wound management, including temperature, humidity and pH, to provide a more complete picture of the healing process.
Fabrication in 100 μm diameter, flexible and low-cost optical fibers is envisioned by University of Nottingham researchers for the platform. After incorporation into a wound dressing fabric, the system will link to a stand-alone and reusable opto-electronic device to monitor wound status by relaying light to and from the sensors. A wireless transfer link to a smartphone will enable information transfer to the patient and healthcare professionals.
The smart wound dressing is expected to benefit diabetic patients in particular, as foot ulcers are a major problem for this population. These hard-to-heal wounds account for a large proportion of wound management costs, which could be reduced by sensors that indicate optimum times for dressing changes or other interventions. Improved wound management could also reduce the number of lower limb amputations, currently approaching 7,000, performed annually in England.