IBM and McCormick using AI to 'spice' things up
Marie Donlon | February 05, 2019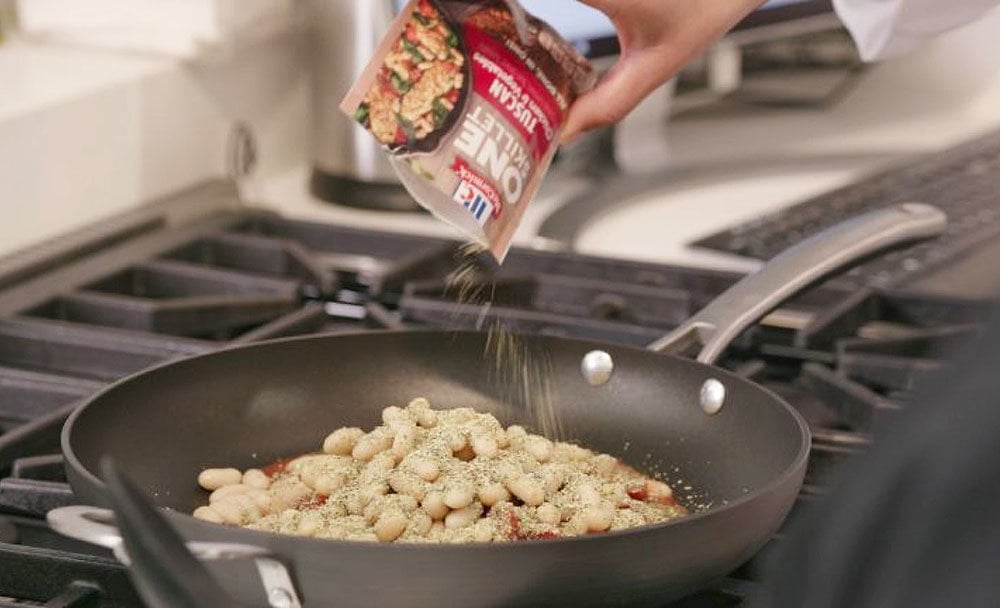 Source: McCormickIBM and spice maker McCormick are collaborating on a line of all-in-one spice packets developed using artificial intelligence (AI).
The "ONE" platform, which was born from McCormick's more than 40 years of taste data and IBM's expertise in AI and machine learning, has already resulted in flavor combinations such as New Orleans Sausage, Bourbon Pork Tenderloin and Tuscan Chicken. To arrive at such flavor combinations, IBM applied a machine learning algorithm to McCormick-provided data about taste, flavor palettes and customer preferences to locate patterns as well as compatible taste combinations. The results, according to both companies, are unique flavor combinations and three times faster product development.
Calling the AI "precise," IBM said that it can also make substitution suggestions for formulas and recommend appropriate spice ratios to use in a particular blend. The company even suggested that the AI can be used to predict customer response to the taste of its products under development on the ONE platform.
With an expected mid-2019 launch date for the platform, IBM and McCormick believe that there are a number of applications for the ONE platform, including cosmetics, detergents, fragrances, lubricants, adhesives and construction materials.
"McCormick's use of artificial intelligence highlights our commitment to insight-driven innovation and the application of the most forward-looking technologies to continually enhance our products and bring new flavors to market," said McCormick chairman, president and CEO Lawrence Kurzius. "This is one of several projects in our pipeline where we've embraced new and emerging technologies."
This is not the first time and certainly not the last time that AI will make an appearance in everyday tasks. Recently, AI has been applied to tasks such as detecting potholes, locating lost pets and even helping folks find love.
To see how the ONE platform works, watch the accompanying video that appears courtesy of McCormick.