Mazda Revives the Rotary Engine - As a Range Extender
Kevin J. Harrigan | October 30, 2018
Early this month, automaker Mazda confirmed its heralded rotary engine – which has been the topic of rumors and research for the better part of a decade – would return in 2020. As reported here in 2017, this new rotary engine serves as a combustion range extender (REX), which works like a generator to recharge the vehicle battery pack, the main fuel source of the vehicle.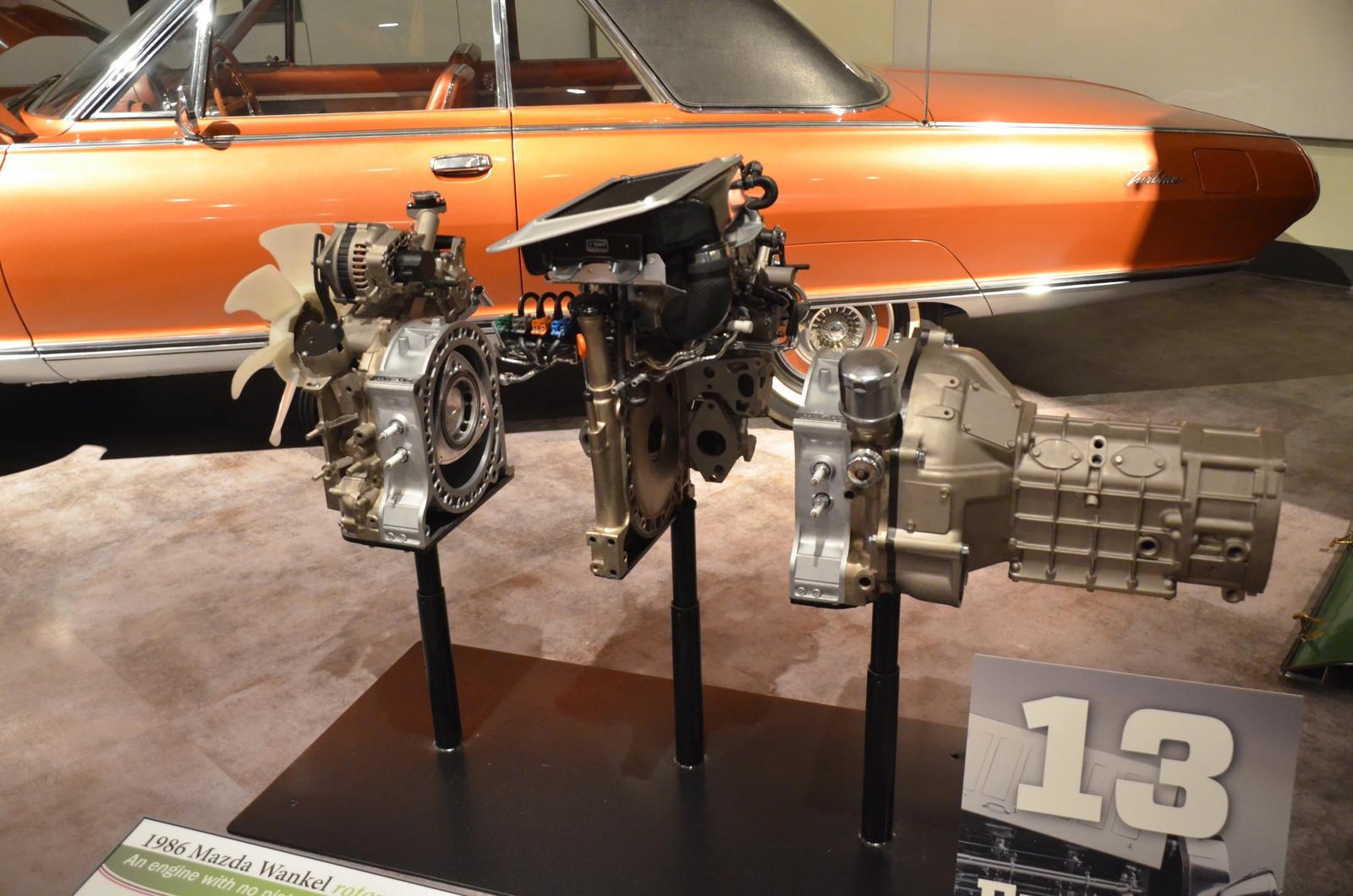 A 1986 Wankel engine manufactured by Mazda. Source: Joe Ross / CC BY-SA 2.0The announcement is part of a commitment by the manufacturer to produce and sell electric vehicles (EVs), a strategy the company calls Sustainable Zoom-Zoom 2030. Mazda announced that its first all-electric vehicle would also debut in 2020. By 2030, the company expects its model lineup to consist of 95% range-extended electric vehicles and 5% battery-only EVs.
According to the press release, "The concept behind the rotary-powered range extender was to leverage the rotary engine's small size and high power output to make multiple electrification technology solutions possible."
Mazda's immediate future is firmly based in combustion technologies, but the automaker plans to expand its EV and hybrid vehicle offerings in regions where substantial clean electricity infrastructure exists or where pollution regulations require clean vehicle technologies. Additionally, Mazda has not commented on the model's details. In short, consumers do not know where or how the rotary-powered REX will be offered, just that it will be available as soon as late next year.
Mazda last produced a rotary engine (technically a Wankel engine) in 2011, when it discontinued the RX-8 sports car. The engines found a niche use in the company's sports car RX brand due to its compactness, smoothness and high RPMs and power-to-weight ratios. However, fuel efficiency and emissions concerns, along with market factors, led to its disuse.
Mazda sports car fans are unlikely to be completely satisfied with the implementation of the Wankel as a REX; it will provide neither the acceleration nor horsepower to which they are accustomed. However, any mass production of Mazda's legacy engine should be viewed as a positive – the company has not completely abandoned the technology yet. There also remains a slim chance the engine returns as a main powerplant, perhaps in an alternative fuel vehicle.