Home Energy Storage System Introduced with Amazon Alexa Integration
Peter Brown | September 19, 2018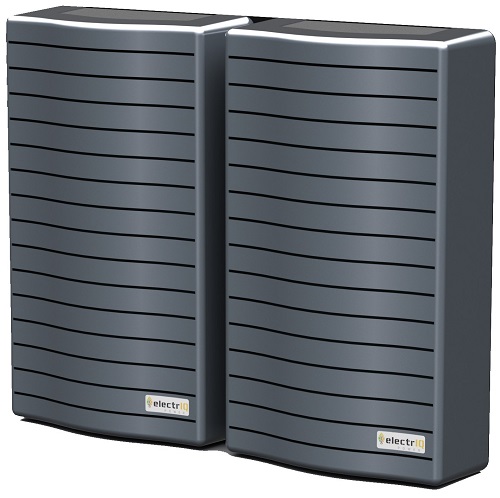 The PowerPod contains a 11 kWh lithium-ion battery and can be wall or ground mounted. Source: ElectrIQEnergy storage vendor ElectrIQ Power has developed a home energy storage system for the mass market that responds to voice commands from Amazon Alexa.
The PowerPod comes with an 11 kWh lithium-ion battery, a 5.5. kW hybrid DC-coupled inverter, a proprietary energy monitoring platform and a 10-year warranty with daily cycling of the battery.
The energy storage device is modular up to three systems with three battery packs per system, giving homeowners the ability to have up to 16.5 kW of power and 99 kWh of battery storage. The storage system can be wall or ground mounted weighing in at 250 pounds and can be connected to a home's local network through Ethernet, Wi-Fi and an optional 3G connection for redundancy.
With an Amazon Alexa smart speaker, homeowners can ask Alexa questions about energy consumption, production and battery status. The ElectrIQ PowerPod retails for $8,999 for the complete battery system with solar and battery inverter.