A Unique Breakthrough in Stainless Steel Roller Chains
September 17, 2018
Sponsored Content
Finding the right roller chain for the right application is a problem that doesn't always come with just one solution. For applications that involve high temperatures or ones where the roller chains are exposed to harsh chemicals – in particular indirect and direct contact food applications, stainless steel chains are a common solution. In other applications where durability, high shock loads and intense torque and strength are needed, carbon steel fits the need. But what if the application calls for both? And does your budget allow for a complete system redesign to accommodate multi-wide or larger pitch chains?
There is now a solution!
The combination of strength from a carbon steel chain combined with the corrosion and heat resistance of stainless steel is now available in one roller chain – Super Stainless™ Steel Roller Chain.
Tsubaki, the global leader in roller chain manufacturing is proud to introduce a unique solution with its Super Stainless™ roller chain (Figure 1). Now applications that required choosing between strength or corrosion-resistance can come down to one chain - one solution, without having to completely redesign your application to fit a new roller chain and sprocket design.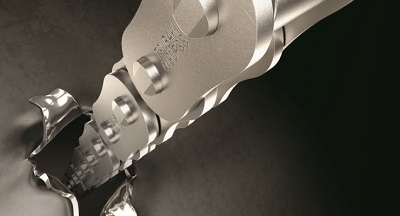 Figure 1: Super Stainless™, a unique breakthrough in roller chain. Source: Tsubaki Power Transmission
A typical roller chain application could see a chain exposed to tap and salt water, general and peracetic acids, and low-dosage caustics and alkalis. Add the need to handle extreme temperatures ranging from -40º F to 750º F and the need has never been greater for a unique problem solver.
Stainless steel chains are used most commonly in high-temperature, and highly corrosive environments. These types of applications include parts curing ovens commonly seen in the automotive industry, high-temperature baking ovens for final process of snack-foods and breads, and highly corrosive environments that would include food packaging and process, medical packaging and sanitary environments.
Carbon steel roller chains are a highly suitable choice for roller chains serving heavy-duty applications where increased load carrying, speed and high shock loads (violent stopping and starting) can occur. Carbon steel chains have often been used as a one-size fits all in most applications because the end-customer simply cannot sacrifice strength and durability no matter the environment.
When faced with a burden of needing to find a chain that can handle the intense loads, but must handle heat and/or corrosion, entire drive redesigns are often needed. A single strand carbon steel chain would require a multi-wide stainless steel chain just to be able to keep up. With the new Super Stainless™ chain, there is a more affordable option.
The following section will provide the details of the breakthrough that has been achieved without any sacrifice in strength or corrosion resistance. It will show how a carbon chain can be replaced one-for-one to a stainless chain.
Best of Both Worlds
This unique breakthrough has come to pass through years of research and development at the Tsubaki manufacturing plant in Holyoke, Massachusetts. Many material combinations and designs were tested before the Super Stainless™ design emerged.
Figure 2: The high sidebar waist on stainless steel chains boosts strength while hardened stainless components improve performance and wear life. Source: U.S. Tsubaki Power Transmission, LLCThis solution involves a special (patent pending) material combination, a higher-waist side bar for greater fatigue strength, a hardened pin and bushing combination to improve wear life at the most critical wear areas on the chain, and a specially treated side plate finish for a stainless steel shine that holds strength like a carbon steel chain (Figure 2).
Super Stainless™ chain meets all the requirements of the ASME B29.1 standard for precision roller chains. Super Stainless™ also matches the Maximum Allowable Load (MAL) or breaking strength of a premium Tsubaki carbon steel chain and is a one-for-one drop-in replacement for a carbon steel chain. It can run on standard hardened steel sprockets, 304 stainless steel sprockets or specialty made Super Stainless™ sprockets. Please consult your Tsubaki sales representative or sales engineer for the best solution.
This convergence of two material worlds will set a new standard in roller chain performance and reliability in the toughest of applications. For assistance in selecting the right roller chain for the right application please contact U.S. Tsubaki.