Tsubaki SJ3™ Sealed Chains Endure the Harshest Environments
December 08, 2017
Sponsored Content
Sponsored content
When was the last time you replaced a ball joint or tie rod on your vehicle? In the past, frequent replacements were common. Now replacements are unusual because improved seals prevent the ingress of contaminants and preserve the integrity of the joints.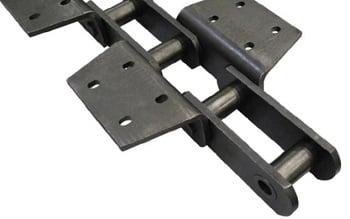 Figure 1. Close-up image of Tsubaki Workhorse elevator chain. Source: TsubakiImproved sealing technology has also improved the reliability of many mechanical components exposed to harsh environments. For example, take U.S. Tsubaki's engineering class SJ3 sealed joint chains. Tsubaki's unique-patented SJ3 labyrinth structure keeps each pin and bushing assembly free and clear of contaminants. This multi-seal combination inhibits fine particulates from entering critical bearing areas, mitigating wear and extending service life.
The Tsubaki SJ3 is composed of three distinct seals. Although independent of one another, the seals complement each other to provide the best bushing and pin protection in the industry. The first seal is an industry standard extended bushing that limits the clearance between the ends of the bushings and the mating sidebars. This provides a highly effective first layer of protection.
The second seal is a polymer face seal placed around the extended bushings. These polymer face seals are available in various performance materials and can withstand temperatures as high as 400° F (204° C). The final seal is a patented labyrinth seal that inhibits any remaining fine particles from entering the critical bearing area. The labyrinth is formed by a stainless steel ring affixed to the pin. It rotates freely in a finely crafted groove in the bushing. This triple seal has documented field results that prove the expanded lifespan of each bushing and pin assembly in demanding media applications such as cement, potash and carbon/coke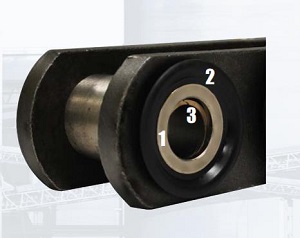 Figure 2. Locations of seals in the Workhorse SJ3 design. Source: TsubakiSnapshots of Success
There are innumerable harsh-environment applications out there. The examples below indicate the impressive results other users have received by implementing Tsubaki's SJ3 technology.
-Synthetic gypsum feeder breaker
Customer was struggling to get four months of use from an OEM chain.
Lifespan increased to 36-plus months by switching to the SJ3 chain with stainless steel pins.
-Carbon coke bucket elevator
Customer started with non-sealed elevator chain that lasted 12 months and then a non-sealed chain with hardened stainless steel pins, which lasted for 24 months.
Lifespan increased to 56 months after the customer installed a Tsubaki SJ3 chain with hardened stainless steel pins.
-Potash feeder
Customer was struggling with packed joints that would kink and eventually fail.
Customer installed a Tsubaki SJ3 chain with stainless steel pins and component lifespan tripled.
-Fly ash bucket elevator
Customer was using standard elevator chain that lasted 12 months.
Chain lifespan increased to 36-plus months when customer installed Tsubaki SJ3 chain.
Tailored Solutions
Tsubaki engineers have garnered extensive knowledge in harsh environment applications and have developed and manufactured premium chains for over 100 years. They have solved many unique customer challenges and are available to assist in configuring and selecting the right chain for the most challenging of applications. In addition, Tsubaki is proud to offer industry-leading field engineering services and installation support.
Tsubaki offers the finest state-of-the-art power transmission products available in the world and is well-positioned to meet the challenges of the 21st century. They strive to be the best total value supplier in the industry. Manufactured in Japan since 1917 and the United States since 1971, Tsubaki chain is now marketed in over 70 countries. Tsubaki has service centers and manufacturing facilities strategically located across the United States.