Crash Testing a Small, Lightweight Urban Fuel Cell Vehicle
S. Himmelstein | September 02, 2018
A new small, electrically-powered vehicle concept is envisioned as a future mode of urban and regional commuter transport. The Safe Light Regional Vehicle (SLRV) concept developed by German Aerospace Center researchers features a safe, lightweight design weighing in at only 80 kg.
With a 400 km range based on a fuel cell powered compact electrical transmission, the inexpensive two-seater is designed to minimize aerodynamic resistance. The low, elongated body is produced with a sandwich construction method using a metal top layer and a plastic foam interior. Sandwich panels comprising the front and rear parts of the car function as crash zones. A shell with an attached ring structure forms the passenger space and absorbs forces that act on the SLRV during driving.
Extensive computer simulations have led to the development and testing of two prototypes. The findings from frontal and pole crash tests will be used to improve the design. The SLRV was developed as part of the Next Generation Car initiative launched to engineer new lightweight vehicle concepts.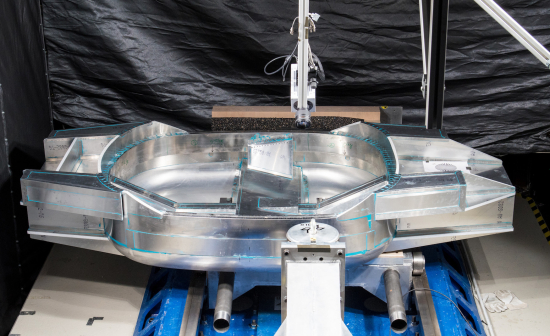 The SLRV body before crash testing. Source: German Aerospace Center