Compact and Precise: Mini In-Line Servo Reducers From Andantex
Ken Thayer | August 28, 2018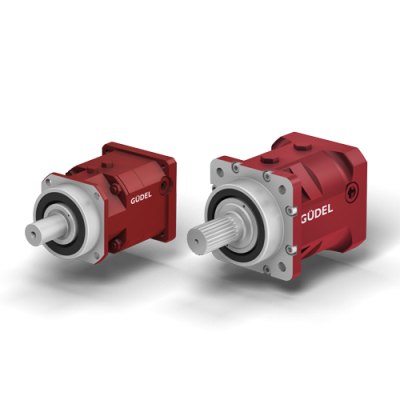 Andantex Mini In-Line Servo Reducers. Source: AndantexMini in-line servo reducers from Andantex are cost-effective, precision reduction solutions in a compact package. The planetary reducer is available in two sizes and can be mounted horizontally, vertically or in any orientation.
The reducer can be configured with one, two or three stages to produce ratios from 3:1 to 1000:1. Five different input and output options allow for easy adaption to the servomotor, including a smooth shaft, keyed, splined, integrated pinion or hollow bore. Additional custom solutions are available upon request. The reducer can accept input speeds up to 6,000 rpm and has a torque capacity of 60 to 400 N⋅m.
To meet the necessary application precision, they are available in four backlash precision classes (less than 1, 3, 5 and 12 arc-min.). If greater precision is required, less than 0.5 arc-min. is also available.
The mini planetary reducers are suitable for use with servomotors for a variety of applications, with a primary focus on routers and cutting machines.
routers (e.g., wood, plastics, composites)
cutting machines (e.g., laser, waterjet, plasma, stone cutting)
rack and pinion drives
automation equipment
material handling
The two sizes extend the range of Andantex SRP planetary reducers so that all axis requirements on a machine can be provided by one supplier.
For additional information, visit the Andantex website, or download the catalog (.pdf).