FAA Adopts Advanced Computer System for Flight Tracking
Engineering360 News Desk | May 06, 2015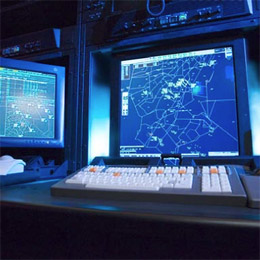 En Route Automation Modernization ( ERAM ) Source: FAAThe U.S. Federal Aviation Administration (FAA) hopes to reduce flight delays and improve aircraft fuel efficiency by switching much of its air traffic control system to an advanced computer system. The $2.5 billion satellite-based En Route Automation Modernization (ERAM) system has replaced radar tracking technology at 20 air traffic control centers across the U.S.
This step is part of an upgrade to equip aviation systems with next-generation technology. Such technology would help U.S. aviation systems deal with an expected 50% increase in air passengers over the next two decades by giving air traffic controllers the ability to track more flights over larger areas.
Officials say the ERAM system should reduce flight delays and boost fuel efficiency by expediting departures and setting more accurate course and speed corrections.
According to the FAA, this new system can track almost twice as many high-altitude flights as its predecessor and process three times the amount of data.