Q&A: Water Customer Needs in the U.S.
July 06, 2018
Sponsored Content
Sponsored content
Growing adoption of energy-efficient products is pushing the market for variable frequency drives (VFD) to new heights in the coming years. The global pumps market is projected to maintain a compound annual growth rate (CAGR) of 4.6 percent in revenue and 4.2 percent in sales volume until 2024, according to market research firm Persistence Market Research.
Finding the right variable frequency drive — one that is flexible and gives the best freedom in choosing the right drive motor combination — is becoming more important than ever before.
That is where Danfoss Drives comes in.
Figure 1. The VLT Advanced Active Filter AAF 006 is one option for water and wastewater that improves efficiency and increases grid robustness to avoid downtime. Source: Danfoss Drives
Danfoss offers cutting edge adaptable technology. The built-in flexibility of Danfoss VFDs gives customers the freedom to choose the drive combination that best fits a customer's requirements.
We sat down with two Danfoss Drives' customers to discuss their needs when choosing the right VFD for their companies and why Danfoss was the best fit.
Mark Price is a controls engineer for Electric Controls Company (ECC), which is based out of St. Louis, and is a designer of control systems for water, wastewater and industrial markets. John Edwards is a system integrator for Motor Controls Inc., a Dallas-based industrial water pump vendor that offers a complete system and control solutions.
What are the important factors that influence your choice for the right variable frequency drive?
Mark Price: Having the good fortune to be in business since 1967, ECC and our customers value high-quality products. Considering that these are usually municipal applications, the clients are very cost-sensitive. It is very difficult to find high-quality products that are competitively priced.
Since VFDs hit the marketplace about 25 years ago, we have had the misfortune to use VFDs that did not provide the service or longevity that we require. After a lot of effort by the local rep, I was finally convinced to try the Danfoss product. It was love at first sight and we have been using them since. Danfoss manufactures the product directly so the VFD is not sourced from another. The factory is located in Loves Park, Illinois, so I can easily be in touch with a design engineer if I have an issue (which are few and far between).
Danfoss is the only manufacturer that I am aware of that feels so strongly about the quality of their product that they offer an optional six-year warranty that includes lightning damage. This is huge for us as lightning and warranty service calls were very costly with other manufacturers' drives. On top of the high quality, Danfoss has priced this VFD for the water/wastewater market with very competitive pricing.
John Edwards: We look to a number of factors, but specifically vendor support, robust product, warranty and operational features. The Danfoss VFDs have several features such as the "AMA" automatic motor adaptation function as well as the ability to program for a variable or constant torque load.
What types of applications do you use or recommend from Danfoss?
Mark Price: We are primarily a water/wastewater integrator so we are very actively involved in variable speed pumping. With the current VFD technology (and the subsequent reduction in unit pricing), more and more clients — and engineers — are requesting VFDs. So, ECC commonly uses VFDs for both wastewater variable speed pumping and freshwater variable speed pumping. In wastewater, we use VFDs with PID control to maintain a constant level in a sewage wetwell. In freshwater, we will utilize VFDs with PID control to maintain a constant discharge pressure.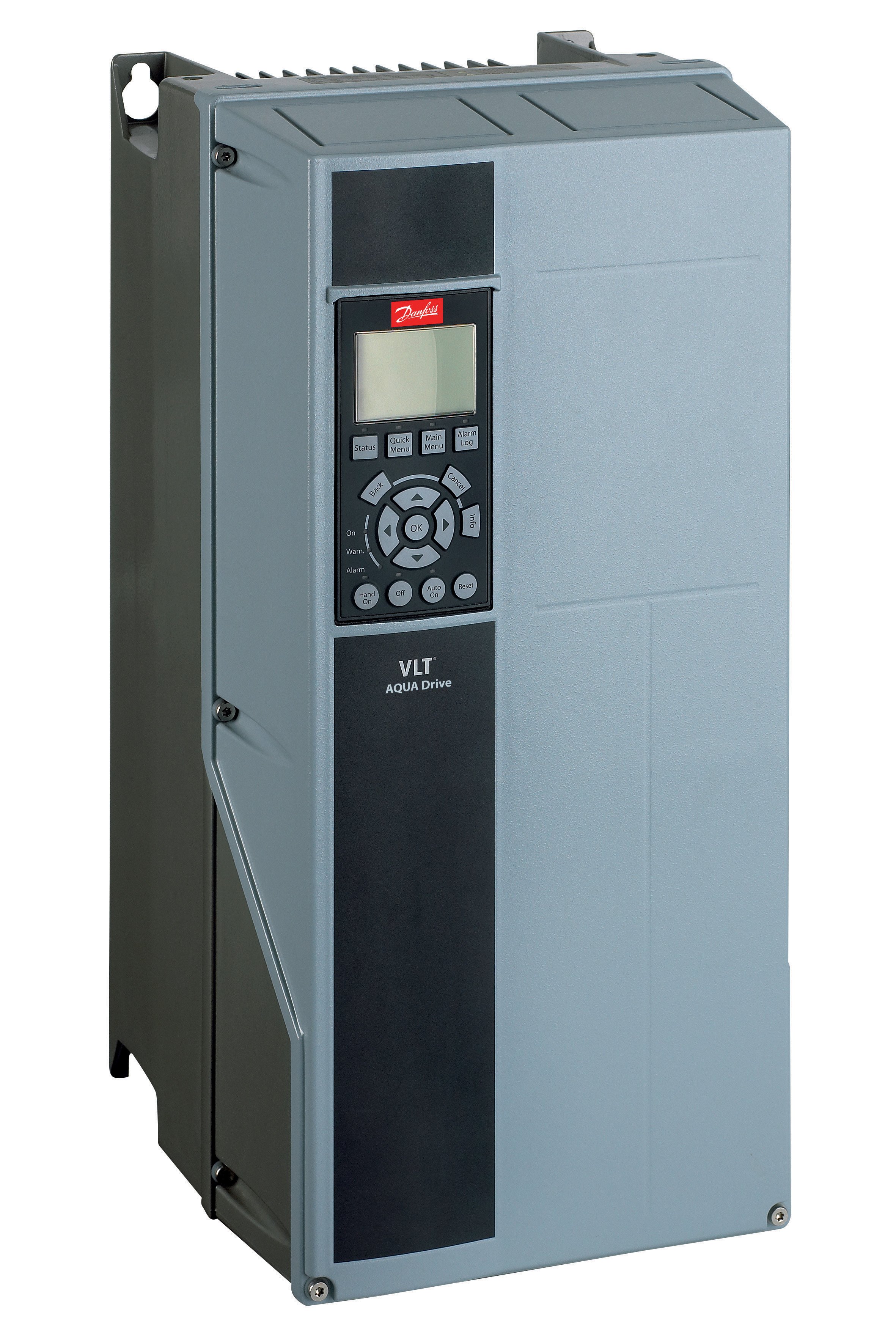 Figure 2. The VLT® AQUA Drive is designed to provide the highest level of performance of AC-motor-driven water and wastewater applications and is suited for both new and retrofit projects. Source: Danfoss DrivesWe are also being asked to supply the VFDs for phase conversion (running three phase pumps on single phase power). Danfoss has a VFD that is UL listed for this application. Many more applications than these exist, but these are typical examples.
John Edwards: Danfoss has a known ability to provide a rugged drive with outstanding flexibility in programming. The drives are also the same format from 1 to 600 HP that includes the same keypad, controller card, programming and model numbers. Danfoss also provides an industry-leading optional six-year extended warranty that provides coverage against line anomalies such as surges or lightning strikes. We would recommend using drives from Danfoss for any water pumping application or blower or fan application.
Given how quickly technology changes, is choosing components that are flexible and can adapt to new technology a major consideration for your company?
John Edwards: We continue to drive our packages to supply the latest technologies to our customers and expect the same from our vendors. We have incorporated the Danfoss drive through Ethernet connectivity to our remote cellular monitoring system to allow the monitoring and tuning of the VFD from anywhere in the world.
Mark Price: One of the primary reasons we selected Danfoss is that they are an engineering-driven company (as opposed to a sales-driven company). With many of their engineers located in Loves Park, we can easily get technical answers to our questions. Danfoss has always been able to address our questions and solve any field problem that we may have.