An App That Recommends Eating This and Not That
Marie Donlon | June 28, 2018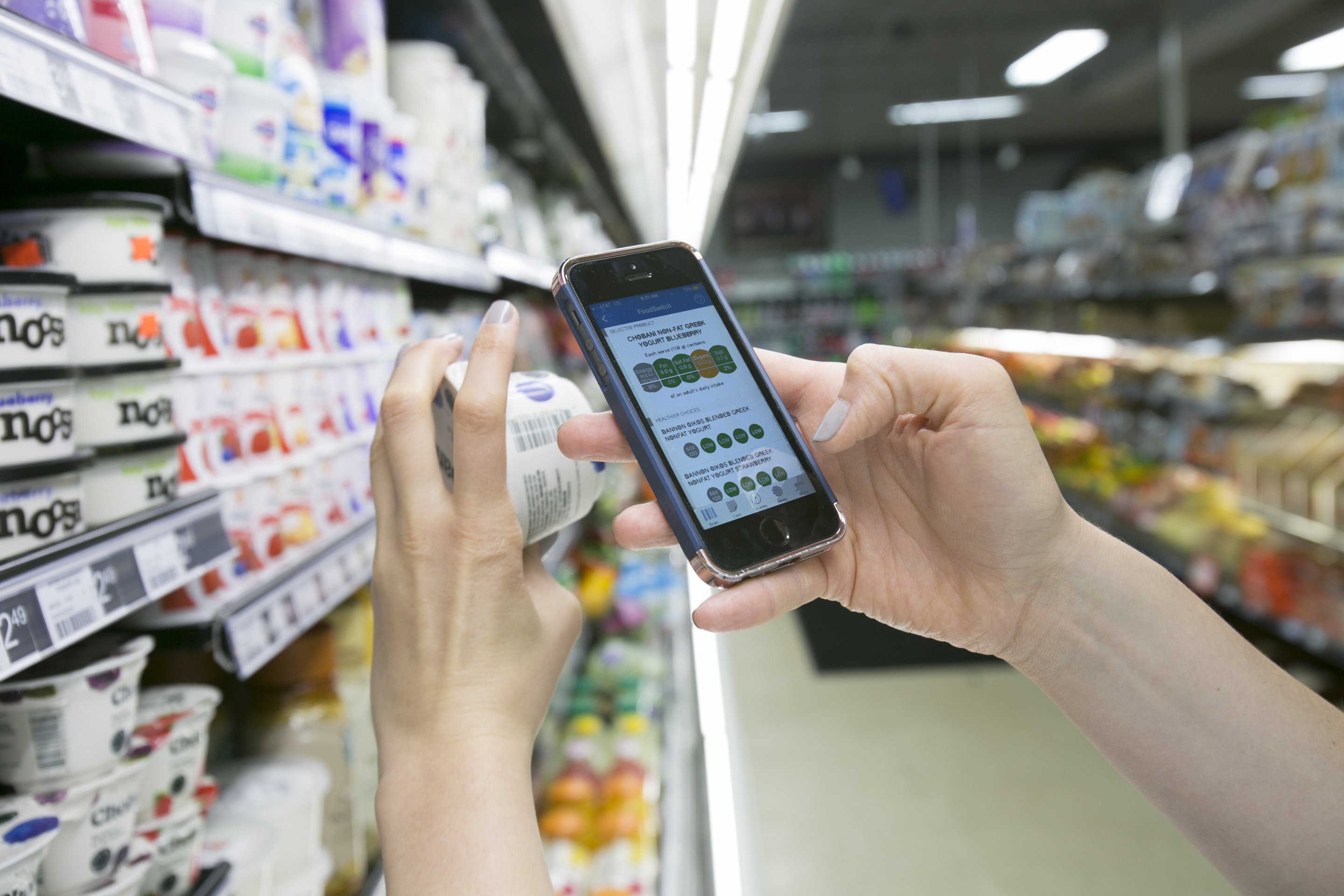 A user scrolls through the healthier options that FoodSwitch provided after scanning the barcode of a packaged food. Source: Northwestern UniversityResearchers from Northwestern University have helped develop a free mobile app offering users access to a virtual nutritionist while they shop for food.
"FoodSwitch is unique in that users don't have to hunt for healthier alternatives. They're all listed in the app," said FoodSwitch collaborator Dr. Mark Huffman, associate professor of preventive medicine and medicine at Northwestern University Feinberg School of Medicine and a Northwestern Medicine cardiologist.
Culling information from a database of over 260,000 products, FoodSwitch relies on users crowdsourcing information concerning the U.S. food supply, which means that the data is constantly up-to-date.
"Our food supply is a big system that changes constantly," Huffman said. "FoodSwitch is a really good way to capture that change in real time because people are so interested in food. We think users will want to participate in building the largest, most up-to-date database."
To work the app, users simply scan the barcode of a packaged food item, and almost immediately a nutritional rating becomes available, along with recommendations for healthier versions of the food.
Scoring the foods on a scale of 0.5 stars to 5 stars where 5 stars is the healthiest rating, the app assigns scores to the foods based on an algorithm. Also available using the app is a breakdown of the fat, saturated fat, sugar and salt content of the foods.
"With FoodSwitch, we're making it easier for consumers to know what's in the food they're eating, so they can make healthier purchasing decisions," Huffman said. "Since the app tells them which healthier alternatives are out there, they can demand those from their grocers."

Although slated to launch this week, the app is already available in Apple and Google Play stores.