Astronauts have to leave behind a lot of worldly possessions and habits when they go into space. But one earthly tradition will no longer have to stay behind – a nice cup of coffee.
When SpaceX CRS-15 launches on June 28 from NASA's Kennedy Space Center in Cape Canaveral, Florida, it'll have some of the world's strongest coffee in tow.
Death Wish Coffee, based in Saratoga Springs, New York, has 200 percent more caffeine than a traditional cup of coffee. It's made from the boldest Robusta and Arabica beans and a special roasting process.
Sending the beverage into the galaxy seemed like a "what if" for Death Wish's "Fueled By Death Cast" podcast host and employee Jeff Ayers a few months ago. But after having retired NASA astronaut and artist Nicole Stott on the podcast, the idea was born.
Stott spoke about a six-hour spacewalk on the podcast. When asked how she felt afterward, she noted how nice a good cup of coffee would have been upon completion of the walk.
"I never thought it would go farther than that," Ayers said.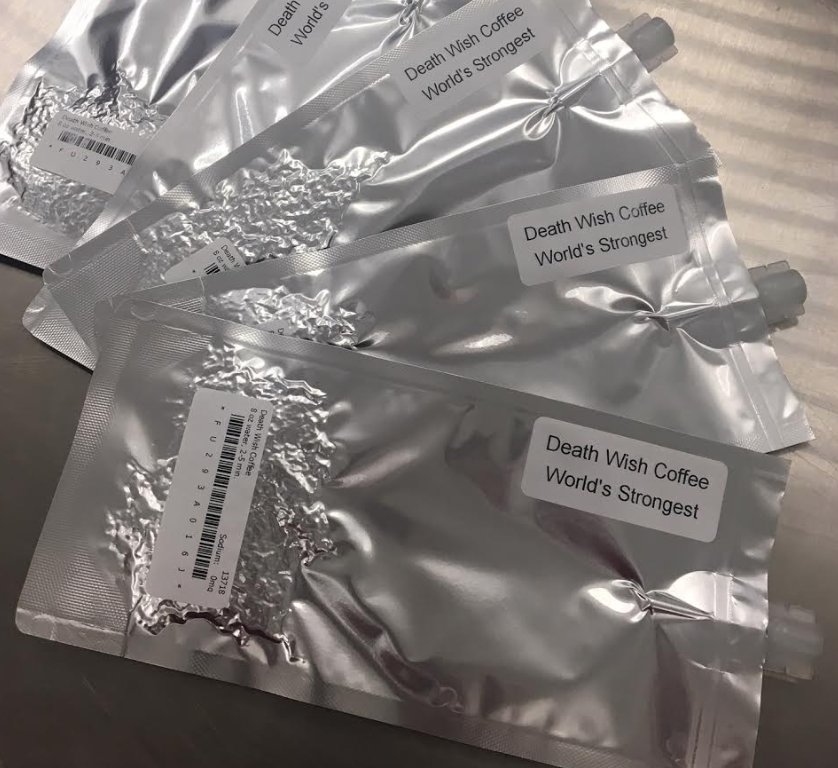 These space-ready coffee packets are heading out of this world. Source: Death Wish Coffee
A little while later, Stott reached back out to Death Wish and said she hoped to find a way to send the coffee up in the care packages to the International Space Station (ISS). The coffee company was put in touch with NASA's food lab, as the product would need to be freeze-dried and fit certain criteria to enter orbit.
NASA came back with a solution, freeze-dried packages of the potent potion, and a promise. Eighty packages were going up with the food supply, among meals like freeze-dried chicken salad and sausage gumbo.
The first astronauts to have Death Wish in space are going to be doing some revolutionary new research too. They'll work with a sextant, an instrument used for measuring the angular distances between objects and especially for taking altitudes in navigation, to see if it can help pinpoint spacecraft if systems fail. They're also doing some work on testing microbes in plants and animals to see the effect of time in outer space on DNA.
"Our coffee is going to fuel them on these scientific experiments," Ayers said. "It's so cool."
Here's how the coffee is prepared for space. First, the roasted and coarse grounds are brewed with hot steam and heated down into a concentrate. The concentrate is frozen to 50 degrees below zero. Then it's broken up into .05-1 millimeter pieces, sorted based on size, and placed into a drying chamber under a vacuum to get out any remaining water. Lastly, it is sent off for final processing and packaging.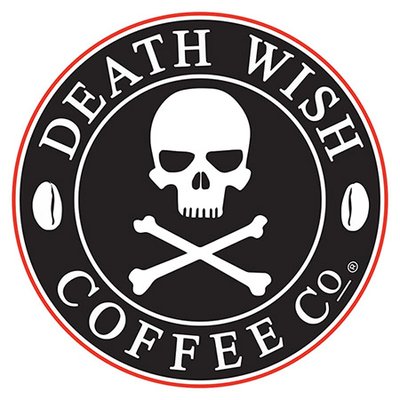 Death Wish Coffee is available in the U.S. nationwide at numerous retailers including Albertsons, Kroger, Price Chopper, ShopRite and Walmart. It's also available online at deathwishcoffee.com and on Amazon. The company started small as an idea for stronger coffee at a shop in Saratoga Springs, New York. Years later, they've been featured in a Super Bowl commercial and as sponsors for large events like New York Comic Con.