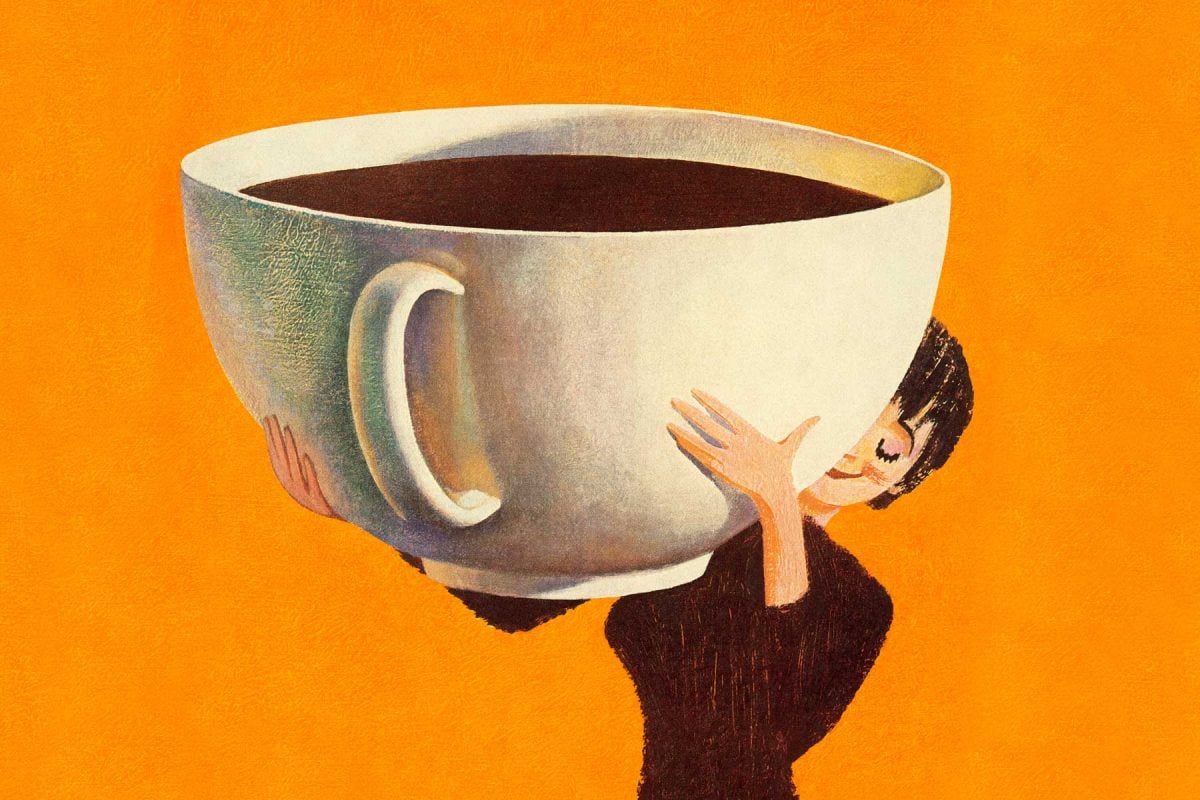 Researchers found health benefits associated with coffee drinkers who had even just one cup a day. Image credit: iStockWeekly Briefs - 97
Those of us who drink many cups of coffee every day knew it! Drinking coffee prolongs your life. Now, a study by a research team at the University of Southern California (USC) has confirmed it. They found that people who incorporate this concoction into their daily diet could avoid heart attacks, several types of cancer, liver disease, Parkinson's disease, Type 2 diabetes and other chronic diseases with a probability of up to 18 percent, compared to those who do not drink coffee.
According to the research conducted by Veronica Setiawan, associate professor of Preventive Medicine at Keck School of Medicine at USC, data from over 215,000 participants showed that those who consume one cup of coffee a day are 12 percent less likely to suffer from these diseases compared to those who do not, while people drinking three cups of coffee a day are 18 percent less likely to die from these diseases.
"We cannot say drinking coffee will prolong your life, but we see an association," Setiawan said. "If you like to drink coffee, drink up! If you're not a coffee drinker, then you need to consider if you should start."
The research, which has been published today in the journal Annals of Internal Medicine, used data provided by 215,000 participants from the Multiethnic Cohort Study, a collaboration between the University of Hawaii Cancer Center and the Keck School of Medicine.
"Until now, few data have been available on the association between coffee consumption and mortality in nonwhites in the United States and elsewhere. Such investigations are important because lifestyle patterns and disease risks can vary substantially across racial and ethnic backgrounds, and findings in one group may not necessarily apply to others," the study stated. As for the mechanism that would activate coffee in the body, Setiawan points out that among other possible reasons, "Coffee contains a large amount of antioxidants and phenolic compounds that play an important role in cancer prevention." She adds, "Although this study does not show causation or point to what chemicals in coffee may have this 'elixir effect,' it is clear that coffee can be incorporated into a healthy diet and lifestyle."
This study adds more reasons to keep, or start, drinking coffee. For over 25 years, the World Health Organization (WHO) cautioned that drinking coffee was linked to bladder cancer, but last year, WHO retracted and announced that, in fact, drinking it on a regular basis can reduce the risk of liver and uterine cancers. "Some people worry drinking coffee can be bad for you because it might increase the risk of heart disease, stunt growth or lead to stomach ulcers and heartburn," Setiawan said. "But research studies on coffee have mostly shown no harm to people's health."
So, fellow coffee drinkers, this a new reason to go to the breakroom at your work place and prepare a big, dark cup of coffee!
The abstract of the results of the study can be found here: http://annals.org/aim/article/2643433/association-coffee-consumption-total-cause-specific-mortality-among-nonwhite-populations