A Spotlight on MECO AH Type-2 Seals
June 08, 2018
Sponsored Content
Sponsored content
Seal technology plays a critical role in improving productivity and eliminating contamination. There is an expanding need for seal customization, as processes continue to become more demanding in terms of available space and size needs, with ever-greater requirements for leak-free and cost-effective seals and the ability to optimize operations. The MECO AH Type-2 seal in particular is an ideal solution, when a variety of shaft sizes are encountered and when space is at a premium. It is the best choice in split sealing technology.
MECO applications engineers collaborate with customers to understand the complexity of their operations and sealing challenges, while innovating to meet the requirements.
How the MECO AH Type-2 Works
The AH Type-2 seal incorporates separate inboard and outboard stator housings as stationary seal faces. Between the stators there is a rotating seal face assembly — two rotors with a drive elastomer in between. When the stators are tightened together and compress the rotors, squeezing the drive elastomer to the shaft, it creates an interlocking and watertight seal. As the drive elastomer interlocks it creates a dynamic, contacting face seal that behaves mechanically as a thrust bearing. Low-friction rotating seal faces, at right angles to the shaft and in full contact with the stators, form the rotating seal plane.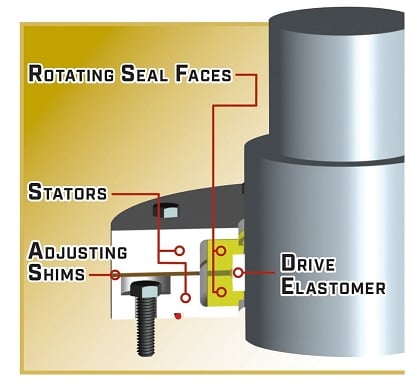 Figure 1. MECO custom AH Type-2 seals provide an interlocking and watertight seal. Source: MECO
The seal cavity is typically charged with compressed gas that acts as a barrier fluid to provide pneumatic seal face loading. The two stator housings are often separated by a stack of 1/64 in. (0.40 mm) thick shims to enable adjustment.
Sizing
Since the AH Type-2 MECO seal is custom designed, the seal is sized for your shaft and application. While typical space requirements run 2.5 in. around the shaft and 4 in. along the shaft for easy installation, smaller values are possible. The seal can also be built into modified equipment components or simply swapped with existing seal housings.
Ultimately, correct measurement is critical. However, in the event of slight measuring errors due to an in-service shaft resident in a tight space, an alternative elastomer may be readily fabricated to compensate for mismeasurement.
Construction
There are many options when considering MECO AH Type-2 seals regarding stators, materials and containment options. The seals are available in two configurations that meet USDA manufacturing guidelines, or the application-specific requirements for explosion protection under the European ATEX directive.
Stator Combinations:
The standard AH Type-2S uses integral 300-series stainless steel stators.
AH Type-2A features aluminum housings with replaceable 300-series stainless steel stators attached. Hardened stainless steel is also an option.
AH Type-2AP uses one or two 0.125 in. thick stainless steel stators with an extra-thick central housing or stator to meet space, assembly and equipment restrictions.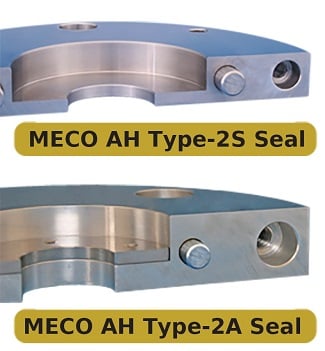 Figure 2. Options exist that will specifically address your application challenges. Source: MECO
Materials
The seal rotors are commonly made of MECO 3000, a high-performance, bearing-grade polymer-filled polytetrafluoroethylene (PTFE), which has FDA approval. Options include:
Bearing-grade polyether ether ketone (PEEK)
Ceramic-filled PTFE
Virgin PTFE
Ultra-high-molecular-weight polyethylene (UHMW PE)
A variety of elastomer options exist that address a broad range of process conditions and include silicone, Viton®, ethylene propylene diene monomer (EPDM) and nitrile.
Given MECO's custom expertise, fabrication will use any material required by the application and MECO will work closely with design engineers to establish optimal material selection.
Containment
Custom designing means a world of difference in performance. The seals eliminate packing and associated abrasion, product leakage and product contamination. Split seals can usually be retrofitted on site, with no modification to existing machinery.
Applications
MECO AH Type-2 seals are ideal for a variety of applications. Used on rotating shafts in all process industries, the seals are suitable for original equipment manufacturing (OEM), as well as the maintenance, repairs and operations (MRO) segment.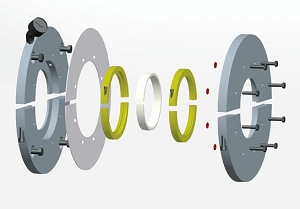 Figure 3. MECO AH Type-2 split seals are fabricated in its Maine facility. Source: MECO
The AH Type-2 enables the fitting of a split seal in limited space and small or large shaft diameters. Used in ultra-clean processes as well as certifiable for use in explosive environments, this custom seal also finds applications in:
Ribbon blenders
Fluidized zone mixers
Bucket elevators
Grinders and attritors
Solvent extractors
Mash tanks and hopping systems
Sigma arm mixers and dough mixers
Slow mixers
Hot breaks
Propeller agitators
Conveyors
Feeders
Crystallizers/tank agitators
Polymer extruders
The seals can be constructed of food-grade materials, when necessary.
Unlike most of its competitors, this seal is extremely effective on horizontal, inclined and vertical shafts and it can be used when an inert barrier fluid is needed to isolate the process from the atmosphere.
Maintenance of the seal is easy. A pressure regulator sets inlet seal cavity pressure, while a pressure gauge monitors actual seal cavity pressure. The seal cavity is charged with low pressure air or gas as a barrier fluid. An access port ensures that seals can be blown free of contaminants. Pressure can be restored by removing an adjusting shim, replacing the drive elastomer or, when necessary, by rebuilding the seal.
MECO ensures performance, system uptime and equipment utilization. No matter the application, whether it's the industrial-scale refining or extreme sanitary processing, MECO's seals offer the best in sealing solutions.
Why MECO?
MECO seals offer various custom-engineered seal model configurations and some standard seal models based on Conveying Equipment Manufacturers Association (CEMA) sizing standards. MECO provides a wide range of options for OEM and MRO clients, and encourages engagement during the design and specification stages to ensure that customers are obtaining the custom product that is inherently right for the application from day one.
Contact MECO seals to discuss the seal models and configurations that best fit your needs. While CEMA offers standards for fit, there are limited standards for shaft sizes and mounting configurations for rotating equipment used in a myriad of process industries. MECO innovates and provides fully split fabrication in its Maine factory, however, it addresses challenges for its clients with its customized capabilities worldwide.
To begin collaboration on a custom solution for your applications, visit MECO or call 1-800-526-8800.