Spotlight on Woodex Bearing Company and MECO Seal
November 28, 2017
Sponsored Content
Sponsored content
Decades have passed since the words mechanical concepts were combined to create "MECO" Seal, manufactured by Woodex Bearing Company in Georgetown, Maine. Woodex Bearing Company has a long-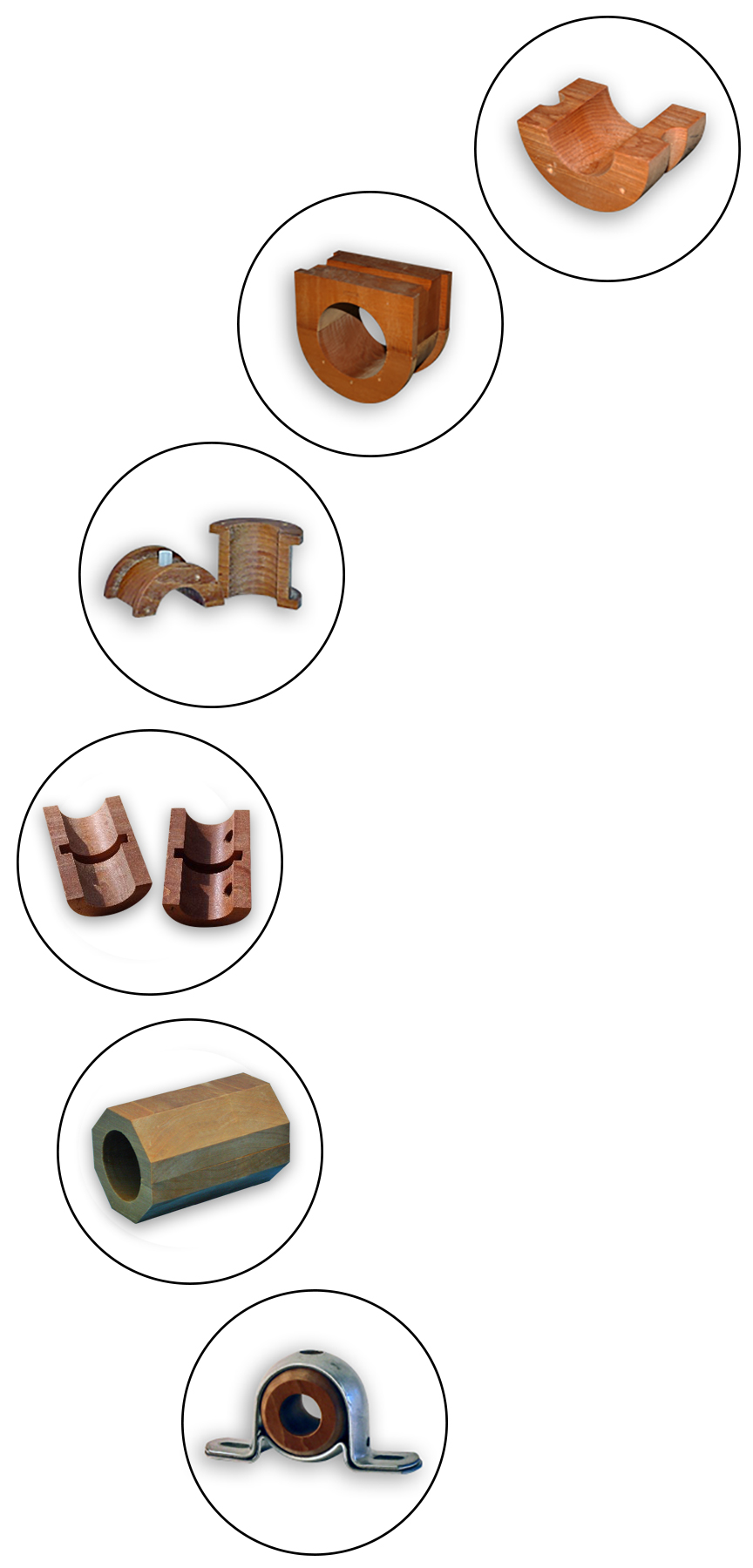 standing reputation for high quality manufacturing, with over 100 years of manufacturing, split, oil-impregnated wooden bearings for general service, along with over 30 years manufacturing MECO's innovative shaft seal designs operating over a wide range of process equipment, from mechanical screw conveyor seals, to very large split seals, to case-specific, custom-engineered seals. Woodex Bearing Company and MECO Seal consistently deliver reliability and solutions from the straightforward, general purpose to the many complex and unique applications throughout all of the various process industries in operation around the globe.
Woodex bearings are made from oil-impregnated hardwood and are typically used on screw conveyors, farm machinery and snow removal equipment.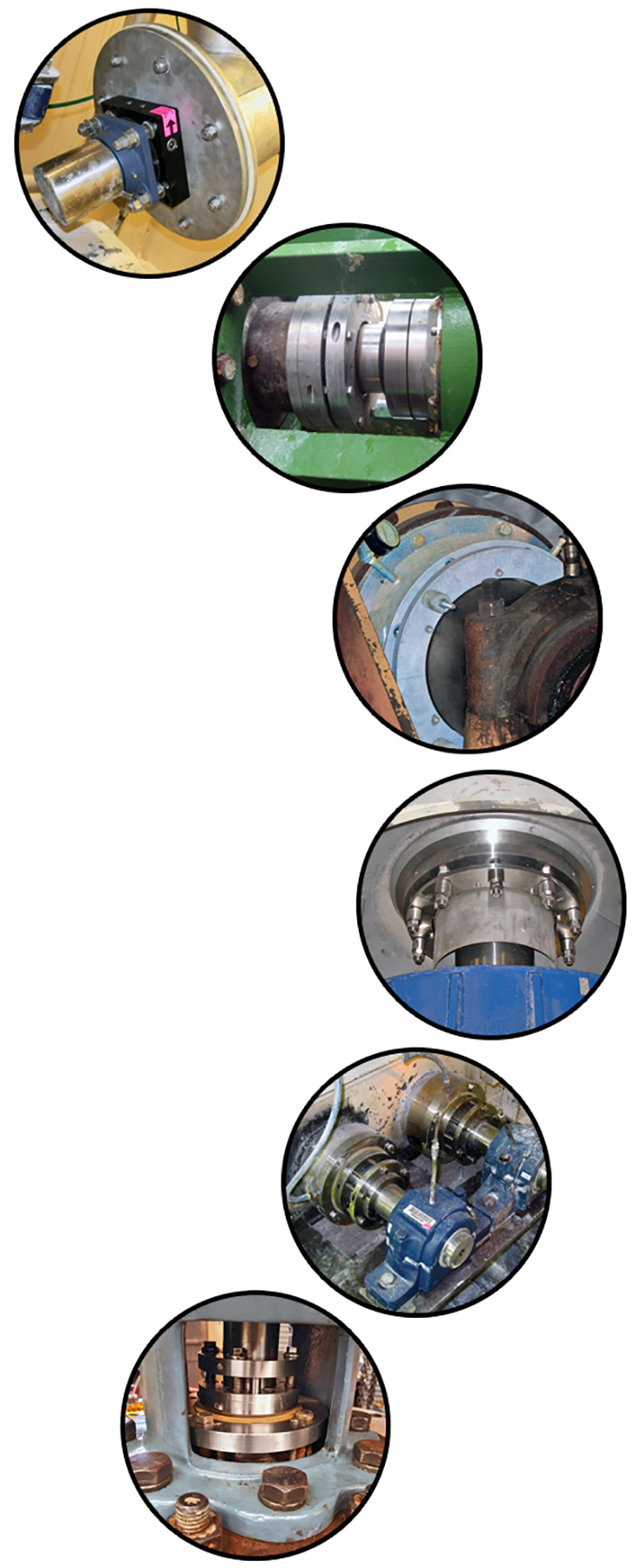 MECO seals are typically used on screw conveyors, blenders, dryers, feeders, agitators, extruders, mixers, some reactor vessels and many custom-tailored process equipment. MECO Seals utilize relatively soft, malleable face materials for components that rotate with the shaft. They are typically in full contact against a fixed opposing seal face orientated perpendicular to the shaft. This differs from how traditional, hard-face, mechanical seals operate where fluid film or boundary lubrication is needed, as is commonly found on centrifugal or lobe pumps, where MECO Seals are not used. A few of the benefits of the MECO seal are dry-running service, they inherently tolerate shaft runout and mis-centered shafting, offer improved performance when subjected to vacuum service and are used in all process containment conditions: Vapors, liquids, solids, powders or mixed solutions over various phases or transitional phases from hot to cold or pressure to vacuum.
Woodex Bearing Company and MECO Seal designs and manufactures split and un-split shaft seals for rotating process machinery in the bulk material handling, dry powder processing, food production (wet and dry), pharmaceuticals, plastics and additives, pulp, paper and building products, vacuum drying, wet slurry treatment and, where needed, following USDA guidelines and European ATEX standards.
MECO seals offer various custom-engineered seal model configurations and some standard seal models based on Conveying Equipment Manufacturers Association (CEMA) sizing standards. Meco offers many fully-split seal variations to support aftermarket clients and highly encourages their consideration during the plant design and specification stage. Working with design engineering firms during the equipment specification phase partners serviceability and accessibility up front, versus after the walls are built. MECO highly encourages asking questions and adding specifics about shaft sealing in your plant design specification bids.
When reviewing which MECO seal to utilize, please reach out to Woodex Bearing Company and MECO Seal to discuss the various seal model options and configurations available. This will better ensure the proper seal model is on the bid sheet, matching the parameters of the application. MECO offers six base models, configured into eleven different types, in addition to many uniquely tailored and engineered seals without a direct model category. This is because only CEMA offers standards for fit, otherwise there are no or very limited standards for shaft sizes and mounting configuration on the numerous configurations of rotating equipment in the many process industries around the globe, not including pumps.
Here's a look at three specific cases that used MECO solutions.
1—Replace a Seal, Save a $1 Million Project.
When Amfine Chemical Corp. brought up a line producing a nucleating agent that also serves as a clarifying agent for semi-crystalline polymers, preventing oxygen from entering the process in the drying phase was important. The company created specifications for the dryer and they assumed it could hold a vacuum of 100 Torr (13,330 Pa) absolute pressure. The dryer was delivered to spec, with blow/cut seals designed to hold the prescribed 100 Torr. The seals were made of a series of Teflon lip seals, with nitrogen blown into chambers between the layers, consuming a large amount of nitrogen purge gas. Not only did Amfine achieve half of the vacuum required, batches were also inconsistent: nitrogen pure gas was the culprit. Fine particles started to clog the outlet filters, increasing a pressure differential between the inside and outside of the dryer, while creating a potentially dangerous condition. MECO designed a split, elastomer-free EP model seal with a mechanical drive mechanism, ideal for applications with wide temperature and pressure variances. The split design enabled a rapid retrofit of the dryer since the bearing and drive could be left intact. During the first two and a half years of operation, the seals have not even required adjustment. MECO seals saved a $1 million project.
2—MECO Custom Shaft Seals Solve Mixer Leakage Problem.
When W.F. Taylor Co. Inc. launched a patented Meta-Tec Wood Flooring adhesive product they relied on a 411 ft.³ mixer, previously used to mix dry food ingredients. MECO's standardized "MD" seals were on the mixer at the changeover. The mixer's 6.5 in. diameter shaft turned at 12 rpm and the liquid product was processed at atmospheric pressure and an ambient temperature of 90° F. When the application changed, the seals began to leak, costing Taylor approximately $600 per week in product loss. And, because the seals required a nitrogen purge line, the seals also consumed $336 worth of nitrogen per week. Taylor contacted MECO based on a trade publication article about custom MECO shaft seals and their use in a similar solution. MECO promptly created and delivered custom-engineered AHS-type seals. The patented AH seal design used is based on the MECO concept of using an internal driving elastomer to co-rotate with the shaft and turn a pair of rotors inside the seal cavity. Seal faces are formed between the rotors and the insides of the seal housings, perpendicular to the shaft. Two years after installing the MECO seals, there is still no leakage to be found.
3—Custom Designed Mixer Shaft Seal Eliminates Waste and Hazards.
A division of DuPont Nutrition & Health that produces 1,000 soy-based food ingredients used in baked goods, beverages, meats and vegetarian meals relied heavily on a seven-metric-ton ribbon blender. When the blender no longer maintained a tight seal, there was significant product and financial loss. The situation also became dangerous, given the explosive nature of the fine soy powder leaking from the seals. One cause of the leak was a 6 mm eccentric runout after the blender shaft had been broken and repaired multiple times. Another complication was an atypical 11 in. blender shaft on the huge ribbon blender. The solution would have to comply with ATEX, a compliance code established in 1994 directing manufacturers on the proper management and designation of explosive atmospheres. MECO developed a variation of the seal that allowed up to 6 mm eccentric rotation of the blender's shaft and also met ATEX requirements. The model AH shaft seal design is fully-split and made from 2 in. stainless steel plate stators—one inboard and one outboard. The new seal design is well-suited for food manufacturing applications that require frequent product changes and washdowns. Since installing the new seals, the manufacturer virtually eliminated the leaking experienced with the old packing glands. The MECO seals ran trouble-free.
Summary today, Woodex Bearing Company and MECO Seal continues to develop new designs that address the ever-evolving processing environment. With a commitment to customer support and in-house testing and quality control, MECO prides itself on the most effective sealing products and its positive customer relationships.
Custom MECO seals provide such benefits as:
Eliminate product contamination by packing residue
Prevent frequent repacking in sanitary applications
Avoid fretting and other shaft damage from packing/lip seal abrasion
Enable frequent disassembly and reassembly for bench sanitizing
Feature USDA FSIS/FESD approval for meat and poultry service and USDA dairy acceptance
Provide simple machine and seal diagnostics and controls
Accommodate thermal expansion, contraction or growth of the vessel or shafting
Contain pressure and improve vacuum efficiency to shorten process times in dryers
Contain hazardous vapors and solvents while sealing solids and containing highly abrasive powders
and slurries
Are offered fully-split for easing installations and saving maintenance time
Are well-suited to retrofits on existing equipment
No cost application review services during either the plant designing phase to specify the proper seal in
the beginning or during an aftermarket search with the equipment in service.
In summary, Woodex Bearing Company's MECO Seal personnel work closely with customers to provide proper seal selections, materials selection, extensive testing and qualification. From having readily-available CEMA standard seals to a complete feasibility and evaluation review process for various custom-engineered sealing innovations, Woodex Bearing Company and MECO Seal delivers and installs the state-of-the-art solutions that its customers have learned to count on. For more information, visit http://www.mecoseal.com/ for MECO seals and http://www.woodexbearing.com/ for Woodex bearings.