Opportunities for customizing designs while reducing manufacturing costs for solar modules destined for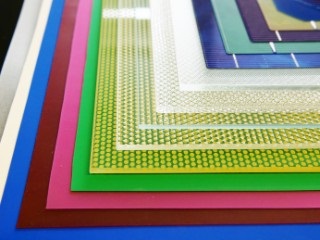 The combination of different materials presents a variety of different design options for photovoltaic modules. Source: Fraunhofer ISEbuilding-integrated photovoltaic (BIPV) applications were studied by equipment manufacturer SCHMID and the Fraunhofer Institute for Solar Energy Systems ISE, Germany.
The assessment considered design limitations and existing standards, laws and technical regulations for BIPV and the effects of each on module design. The building stock and the associated market potential were also analyzed.
The one-year project resulted in the development of two new customized production line concepts for the flexible series production of BIPV modules. Modifications include additional transfer stations to enable rapid adaptation to different module designs. The manufacturing system concept covers varying requirements for building integration such as the module format, glass color and encapsulation material, different thicknesses of glass and variations in the solar cell matrix. The approach provides for cost-saving series fabrication with freedom in module design.
The flexible production process can reduce fabrication costs by 35 percent relative to conventional manufacturing routes for BIPV modules.