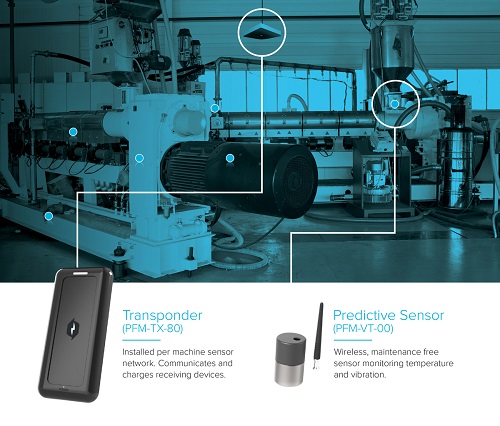 The maintenance system can be used to predict failures in equipment. Source: Nikola LabsNikola Labs has introduced a predictive maintenance sensor system that the company claims is the first maintenance-free solution with sensors that capture vibration and temperature to monitor the condition of operating equipment and optimize maintenance programs.
Designed for the industrial and manufacturing space, the PfM consists of completely wireless sensors for temperature and vibration tracking that are remotely powered by and communicate with transponders.
The system is 100 percent maintenance free allowing it to provide critical predictive maintenance data to:
Predict equipment failures
Prolong equipment life
Monitor in remote conditions such as great heights, depths or extreme conditions
Nikola Labs is unveiling the PfM at the Reliable Plant Conference being held this week in Indianapolis.