Sensor for Rail Tank Car Logistics
David Wagman | March 07, 2018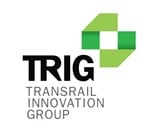 TransRail Innovation Group's (TRIG) XLOAD sensor has been certified by the Association of American Railroads to begin pilot trials on rail tank cars shipping commodities like crude oil and refined fuels.
The sensor uses measurement and monitoring technology along with wireless data communications to better manage the loading and unloading of rail tank cars.
As an example, the Calgary-based company says that the sensor may be used by shippers to detect, measure and report on the specific level and volume of crude oil that is loaded into and unloaded from a closed and sealed tank car. This replaces a method that requires an operator to open a tank car and manually inspect the levels and volumes of the commodity inside of the tank car.
This manual inspection can cause shippers to regularly underfill cars by an average of 5 percent to avoid the danger of overfilling.
TRIG says it has begun pilot trials with four refineries and shippers in Canada and the U.S.
The sensor's GPS technology also offers the real-time location of where the tank car is. Previous practice reports on where a rail car was in the previous 24 hours. The sensor also can alert shippers to leaks and thefts, among other issues.