FDA Clears First Blood Test to Aid in Concussion Diagnosis
S. Himmelstein | February 19, 2018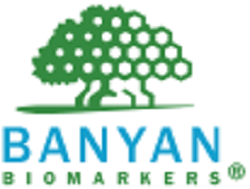 Source: Banyan Biomarkers Inc.The U.S. Food and Drug Administration (FDA) has cleared the first blood test to evaluate mild traumatic brain injury (mTBI) in adults.
Patients with a suspected head injury are examined using the 15-point Glasgow Coma Scale, followed by a computed tomography (CT) scan of the head to detect brain tissue damage, or intracranial lesions, that may require treatment. However, most patients evaluated for mTBI/concussion do not have detectable intracranial lesions after having a CT scan.
The Banyan Brain Trauma Indicator blood test from Banyan Biomarkers Inc. will help physicians determine the need for CT and help prevent unnecessary neuroimaging and associated radiation exposure to patients. The assay measures levels of two proteins — ubiquitin C-terminal hydrolase and glial fibrillary acidic protein — that are released from the brain into blood and measured within 12 hours of head injury.
In a large prospective study of 1,947 individual blood samples from adults suspected of having mTBI/concussion, the Brain Trauma Indicator was able to predict the presence of intracranial lesions on CT 97.5 percent of the time and the absence of intracranial lesions on CT 99.6 percent of the time.