Video: Utility Given Green Light for Vehicle Electrification Pilot
David Wagman | January 16, 2018
Southern California Edison received approval from state regulators for four pilot projects intended to expand electric transportation, which the utility says is key to meeting California's 2030 greenhouse gas and air pollution reduction goals.
The pilot projects equal an investment of about $4 million each and are part of a larger plan to expand the electrification of cars, buses, medium- and heavy-duty trucks, and industrial vehicles and equipment.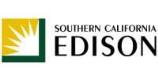 The pilots that have been approved include:
Customer rebate for residential charging station installation. SCE will provide rebates to residential customers living in single-family residences or smaller multi-unit dwellings to install the electrical infrastructure required in a garage or at a dedicated parking space to support electric vehicle charging. The rebates would alleviate the cost of installing a new circuit and, for some customers, the cost of a new panel.
Transit bus electrification. SCE will install infrastructure and provide rebates toward the purchase of the charging stations for buses. This one-year project will focus specifically on progressive transit agencies that are already preparing to receive electric buses and will provide charging infrastructure to speed adoption of electric transit buses.
Port electrification projects. At the Port of Long Beach, SCE will install necessary infrastructure for the electrification of equipment used to unload and move goods containers from ships to off-port transportation vehicles currently powered by diesel engines.
Urban DC Fast Charger (DCFC) clusters. SCE will work with program participants to install five DC fast-charge sites in urban areas. Each site will have up to five dual-port charging stations for a total of 50 DC fast-charge ports.
Part of the plan still awaiting approval from the Public Utilities Commission is a $550 million investment program for medium- and heavy-duty vehicle charging to help grow the transportation electrification market over a five-year period. In addition to supporting trucks, the proposed program also calls for investments in plug-in buses, forklifts, and other off-road equipment. A decision on the larger portion of the plan is expected later in 2018.
The plan is tailored to Southern California, where 40 percent of the goods entering the nation are moved through the region's ports and over its highways. The goods movement industry is a major source of greenhouse gas emissions and air pollution from heavy-duty commercial and industrial vehicles at ports, warehouses, and along freeway corridors.
Because the transportation sector accounts for half of California's greenhouse gas emissions and more than 80 percent of its air pollution, electric vehicles will become increasingly beneficial to the environment as more renewable resources are added to the grid, the utility says.