This utility is installing thousands of electric vehicle chargers
David Wagman | August 23, 2019
San Diego Gas & Electric (SDG&E) received approval from the California Public Utilities Commission to build charging infrastructure for a minimum of 3,000 plug-in medium-duty and heavy-duty (MD/HD) electric vehicles and equipment, including transit buses, school buses, delivery trucks and forklifts. The initiative also supports the electrification of refrigerated semi-truck trailers.
Most of the region's charging infrastructure is built for passenger cars. The utility's new program will build chargers for local businesses and public agencies looking to transition to electric transportation. The program will be implemented over five years.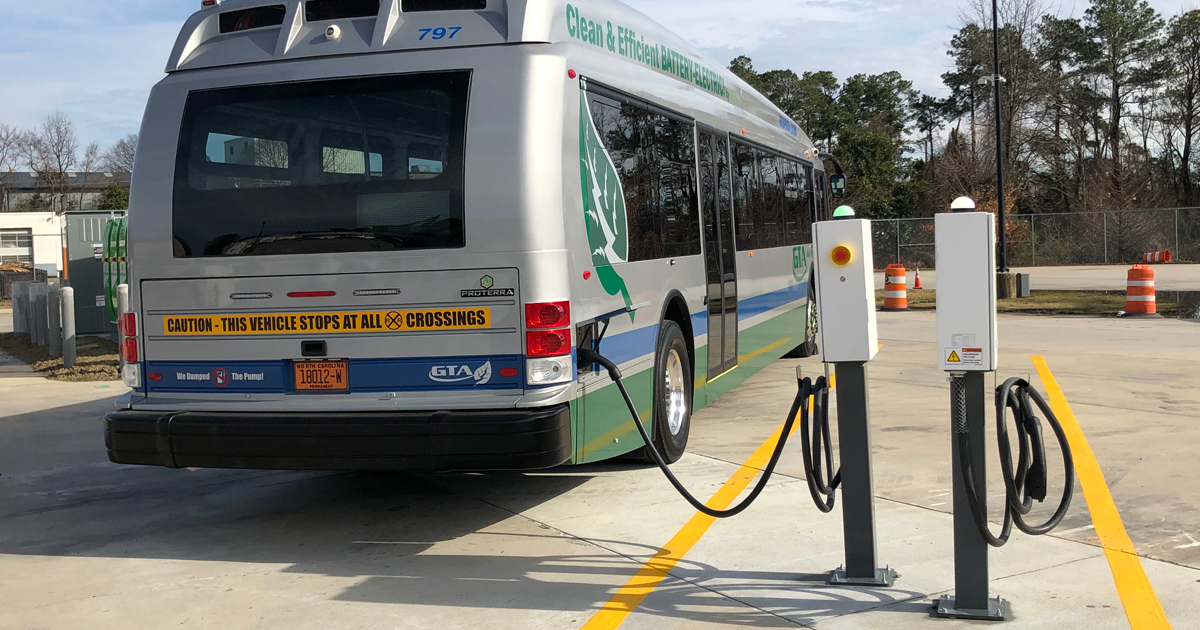 Included in the program is technology that will enable buses to provide energy back to the grid. Source: Union of Concerned ScientistsIncluded in the program is technology that will enable buses to provide energy back to the grid. The vehicle-to-grid pilot envisions using batteries on school buses to store energy from the grid during the day when there is abundant solar power and discharge the energy when there is high demand on the power grid.
The utility said that its service territory in Southern California is home to more than 103,000 Class 2 through Class 8 commercial vehicles. It claimed that by burning fossil fuels these vehicles produce more particulate matter than all of the state's power plants combined.
SDG&E's MD/HD program was developed under the Clean Energy & Pollution Reduction Act, Senate Bill 350 (SB 350). To support the adoption of MD/HD electric vehicles and equipment, SDG&E also recently filed an application with state utility regulators for permission to create a new optional pricing plan that would increase the price competitiveness of electricity as a transportation fuel for businesses.
Under its existing Power Your Drive program, SDG&E has installed around 3,000 chargers at apartments, condo complexes and workplaces. As part of separate pilot programs, SDG&E is also installing charging equipment for electric delivery vehicles and shuttles, ground support equipment at the San Diego International Airport, and trucks, forklifts and other equipment at the Port of San Diego.
SDG&E operates in San Diego and southern Orange counties and is a unit of Sempra Energy.