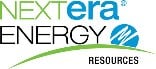 NextEra Energy Resources and American Electric Power commissioned the $200 million, 120 megawatt Bluff Point Wind Energy Center in Indiana on December 7.
The wind farm includes 57 GE wind turbines. Affiliates of NextEra Energy Resources built and will own and operate the project. The energy will serve customers of Appalachian Power, a unit of AEP.
Around five permanent jobs will result, the company says. The facility cost roughly $1,666 a kilowatt to construct.
Appalachian Power serves one million customers in Virginia, West Virginia and Tennessee. The company has been moving toward a more diversified energy portfolio that will include more wind-generated power, new solar, demand-side management and energy efficiency as well as existing hydropower, coal and natural gas plants.