High-Ranking Univerisities to Sign a "Virtual Exchange" Agreement
Abe Michelen | December 06, 2017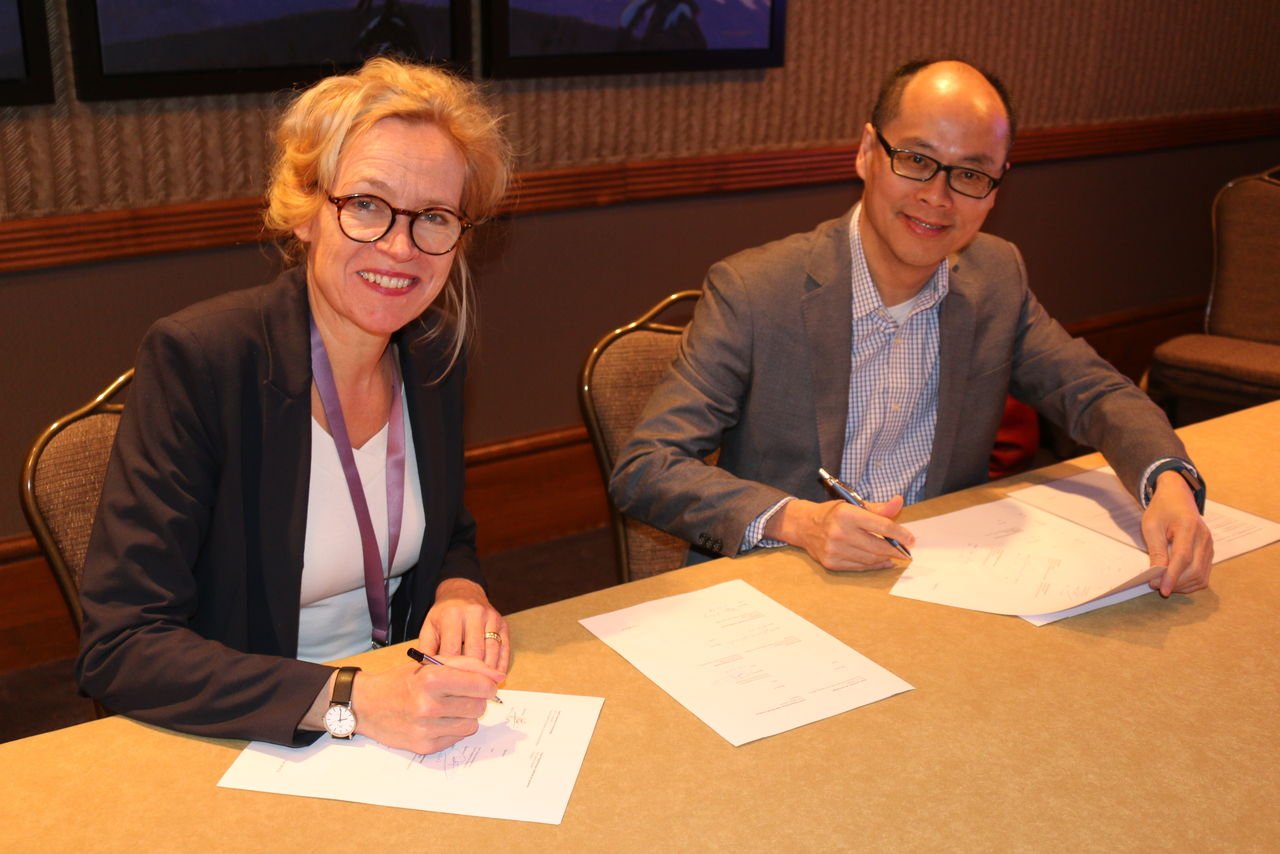 Dr. Anka Mulder from TU Delft University and a colleague, sign the agreement. Source: TU Delft
A global agreement giving students the option of taking online courses to gain credit for bachelor or master degrees from nine top-notch international universities is about to be signed this month. This is an important step in digital higher education.
In an unprecedented move, the universities involved agreed to recognize each other's online offerings and transfer credit to their students. Students can obtain credit from a partner university that will count toward their field of study at their university. The agreement was announced on December 5 at the edX Global Forum. edX is the leading non-profit global platform and open-source for online learning.
The universities participating in this program are: the Delft University of Technology, the Ecole Polytechnique Fédérale de Lausanne, Wageningen University and Research, Rice University, the University of Queensland, the Australian National University, the University of Adelaide, the Hong Kong University of Science and Technology, and Leiden University.
In addition to the courses offered at their own university, through the virtual exchange the students will have access to an increasing number of elective courses from participating partners. The program, that starts on January 2018, will convert the group into a true international university giving the student the opportunity to expand their knowledge by giving them access to reputable universities worldwide.
"In order to consider integrating an online course from a different university into its own regular study program, each institution must trust that the course is of high quality and produced by a reliable partner they know and have worked with before," says Dr. Anka Mulder, vice president for education and operations at the Delft University of Technology.
Dr. Mulder adds, "The virtual exchange not only offers students a wider range of courses and expertise, it also makes learning more flexible, allowing them to study across borders. This also benefits those students who for reasons of time or financial constraints are not able to travel to another institution as part of a regular exchange."
This initiative is attracting other higher education institutions interested in the development. Who knows, maybe soon we will have a huge group of high-ranking universities that will lead the world to new heights in credit exchange.