Search traffic surges for medical and safety gear standards
Engineering360 News Desk | April 03, 2020
As medical professionals worldwide call for increased production of protective equipment and materials to treat patients afflicted with the coronavirus, search traffic at Engineering360 for relevant design and production standards has spiked.
For example, search traffic for European standards jumped in recent weeks.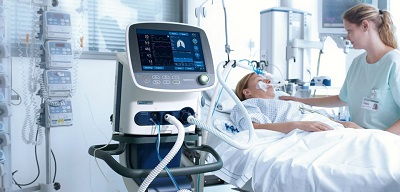 Global demand for medical equipment and protective gear for use in the fight against Covid-19 is reflected in a spike in standards searches at Engineering360.Data from Engineering360 shows that searches related to European standard CEN 13795 – which relates to surgical drapes and gowns – and CEN 14476 – which relates to "evaluation for virucidal activity in the medical area" – launched both into the top 10 most-searched standards at the web site.
Between January and March, search traffic on Engineering360 for CEN 14476 rose more than 1,300%. Search traffic for CEN 13795 rose more than 600%.
In early March, Italy emerged as a COVID-19 hotspot following the virus's emergence in China in January. In recent weeks the U.S. has become the global hotspot for the virus.
Other European standards that have experienced a surge in search traffic in recent weeks include:
CEN 12791 Chemical disinfectants and antiseptics - Surgical hand disinfection - Test method and requirements: This standard specifies a test method simulating practical conditions for establishing whether a product for surgical handrub and handwash reduces the release of resident and eventually present transient microbial flora on hands when used for the treatment of clean hands of volunteers. The standard applies to products for surgical handrub or handwash for use in areas and situations where disinfection is medically indicated.
Such indications occur in patient care, for example: in hospitals, in community medical facilities and in dental institutions; in clinics of schools, of kindergartens and of nursing homes. and may occur in the workplace and in the home. It may also include services such as laundries and kitchens supplying products directly for the patient.
CEN 1041: Information supplied by the manufacturer of medical devices: This standard specifies requirements for information to be supplied by a manufacturer for medical devices.
CEN 13727: Chemical disinfectants and antiseptics - Quantitative suspension test for the evaluation of bactericidal activity in the medical area - Test method and requirements: This standard specifies a test method and the minimum requirements for bactericidal activity of chemical disinfectant and antiseptic products that form a homogeneous, physically stable preparation when diluted with hard water, or – in the case of ready-to-use products – with water. It applies to products that are used in the medical area in the fields of hygienic handrub, hygienic handwash, surgical handrub, surgical handwash, instrument disinfection by immersion, and surface disinfection by wiping, spraying, flooding or other means.
CEN 14605: Protective clothing against liquid chemicals - performance requirements for clothing with liquid-tight (Type 3) or spray-tight (Type 4) connections.
This article was researched by Jonathan Fuller and written by David Wagman.