Engineering co-ops versus internships: Some key benefits for students and employers to consider
Marie Donlon | September 03, 2019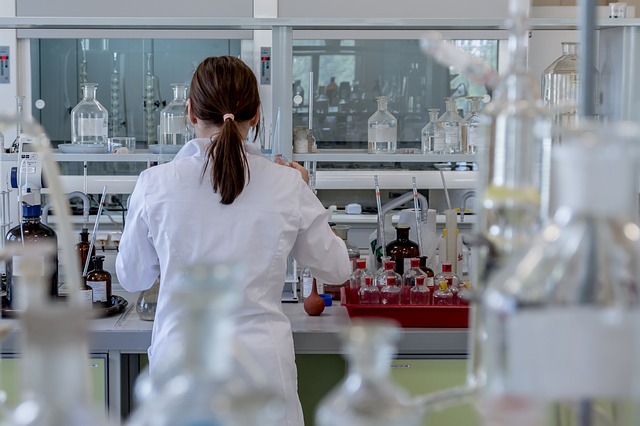 Commonly used interchangeably to describe work experience acquired while an undergrad, co-ops and internships are structured differently. While both help engineering students acquire practical work experience before graduation, students should understand the differences when deciding which to apply for and accept.
Co-ops
Cooperative education programs date back to the turn of the 20th century when Lehigh University instituted the first co-op experience. Co-op programs are structured experiences, supervised by a professional in the same field. A student will attend classes full-time for one semester and work full-time for the next. Sometimes programs are 50 percent class time and 50 percent work experience every semester. Students are paid while gaining valuable hands-on engineering workplace experience. Such programs offer training to the student in the student's field of study while simultaneously offering the company providing the co-op a possible future employee.
Traditional co-ops pair a student with a company for the duration of the student's university career and require a five-year commitment from student and employer. Contemporary co-ops can range from one semester to multiple semesters with different companies. Some universities may require students to take as many as two or three different co-ops depending on their majors. When students are off-campus during the semesters they are working, they enroll as full-time students and pay some sort of fee to remain in good standing with their universities, to stay eligible for student insurance, and to prevent student loans from moving into repayment mode.
Co-op benefits
Co-ops add valuable hands-on experience to a student's resume or transcripts. Additionally, they enable students to earn money while attending school, which can help finance their education. Some universities may even waive tuition charges for the semester, or semesters, students participate in a co-op.
Co-ops offer a chance for students to apply what they have learned in the classroom to a work setting. They also offer engineering students access to laboratories and equipment not typically available to them in the classroom. Similarly, through co-ops, students enjoy networking opportunities and access to an environment that encourages exploration within specific fields. Such experiences are generally more in-depth and of longer duration than traditional internships, giving engineering students an advantage over competitors in the workforce.
Companies tend to hire graduates of their respective co-op programs as they already know how the prospective employee's skills and work habits. The former student likewise knows the potential employer well enough to make an informed decision about a job offer. This mutual knowledge is a considerable benefit when the time comes to search for jobs following graduation.
Because co-ops are longer-term, structured engagements, they tend to demand more from the student participants than a student completing a traditional internship. While this level of responsibility might be daunting, it also comes with benefits such as greater participation within the company and, usually, a better understanding of the company. Students working under a co-op tend to work more hours under the co-op and, consequently, contribute more to a company than their interning counterparts, and generally have more time to devote to long-term projects, whereas interns generally only get a glimpse of a company's inner workings.
Internship benefits
Like co-ops, traditional internships offer engineering students practical work experience. Likewise, internships, depending on the company, can be either paid or unpaid. However, traditional internships tend to differ from co-ops in terms of length and flexibility. Often, internships tend to be more flexible and for shorter durations than co-ops. Some -- usually unpaid programs -- offer academic credit and require students to fulfill academic requirements stipulated by their schools. Internships most often are completed during the summer while students are out of school and for only a handful of hours each week.
Traditional internships tend to keep students more entrenched in the college community and culture, which is not generally the case for co-ops, where students can be expected to devote an entire semester, year or longer to the company overseeing the co-op. Often, this is done to the exclusion of school-related activities.
Internships are also easier to find than co-ops. However, given the choice, the majority of students would opt for a paid co-op over an unpaid internship, which is something companies offering internships should re-evaluate as co-ops grow in popularity.
Benefits to employers
Both internships and co-ops offer employees a host of benefits. They both enable an employer to "audition" potential employees in advance of offering a job. However, employers overseeing co-ops tend to have more time to consider this decision as co-ops are typically longer than internships. In either case, co-ops and internships alike give the employer "dibs" on high performing interns.
Additionally, those operating the co-op or internship control how the student is trained; acquainting interns or students participating in a co-op program with how the company operates will ensure a smooth transition when the co-op or internship company hires the student as a full-time employee, thereby minimizing the amount of training required for a new hire.
Selecting between an internship and a co-op will depend on several variables: a student's course of study and level of commitment to a career in that area, finances, flexibility and availability of different programs. Either way, students gain work experience and graduate with resumes that can put them ahead of other job applicants.
Resources
Co-op vs. Internship: Know the Differences — U.S. News & World Report