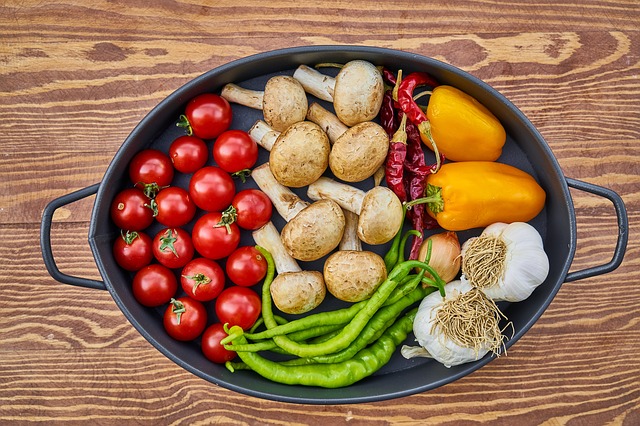 The incentive to eat healthy is now two-fold thanks to a recent study determining that healthy eating is also linked to reducing one's environmental impact.
According to the research, which is published in PNAS, food production (i.e., raising livestock, growing crops, fishing and the transportation of food) is to blame for 20 to 30 percent of total worldwide greenhouse gas emissions.
However, researchers argue that if residents of high-income nations (the U.S., Japan, Germany, etc.) followed the dietary guidelines set forth by their respective governments, greenhouse gas emissions linked to food production could be reduced by 13 to 25 percent. Likewise, researchers believe that it could free up 17 percent of the 33 percent of land used to grow food worldwide.
"At least in high-income countries, a healthier diet leads to a healthier environment," said Paul Behrens, an environmental scientist at Leiden University in the Netherlands who led the work. "It's win-win."

Using worldwide food production data from the database Exiobase, researchers looked at factors such as the cost of growing food and the expense of the machinery used in food production and its transport.
Among the findings, researchers found that if wealthier nations reduced their intake of meat as recommended by most dietary guidelines, they were likely to lessen their environmental impact.
"In general, meat is worse than other types of food because every time something eats something else, you get a loss of energy," Behrens said. "Eating any animal is going to have more of an impact compared to other food groups."
While a few countries recognize that following dietary recommendations will help to create a healthier world, many countries still don't communicate that message to its citizens, which Behrens believes is a lost opportunity.
"Dietary recommendations can be a great way to talk about human health and the health of the environment," he said. "The main point is you can win both ways."