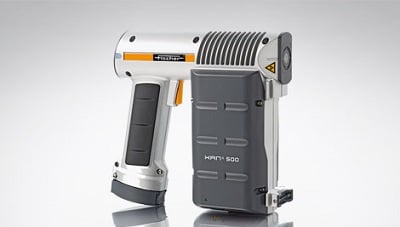 Source: Fischer Technology, Inc.
This versatile X-ray fluorescence instrument is optimized for coating thickness measurement and alloy analysis. It provides for precise thickness measurements in a range of configurations including use as a handheld instrument, a fully enclosed desktop instrument or whether it is integrated directly into production lines.
Fischer's XAN500 is equipped with a tablet computer and utilizes WinFTM® software to measure coating thicknesses based on fundamental parameter analysis. It also comes standard with both Wi-Fi and Bluetooth interfaces.
The flexible instrument is ideal for a range of applications including precise coating thickness measurements in production lines, hand-held inspection of bulky parts and machine components, or for bench-top applications where precision and repeatability are paramount.