Google Maps All South African National Parks
Abe Michelen | November 03, 2017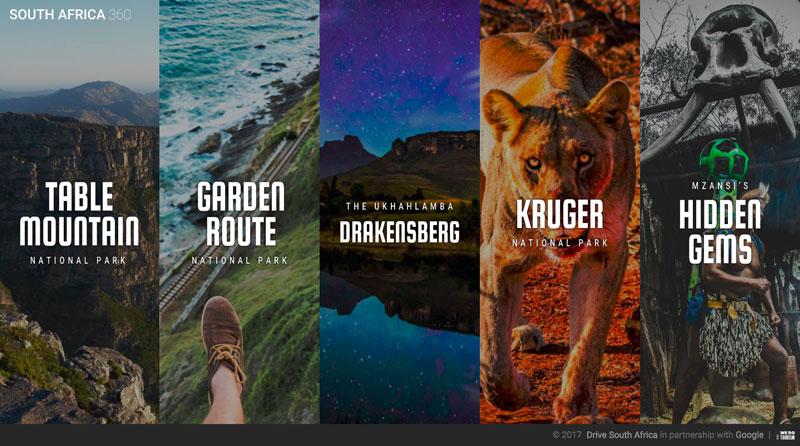 South African parks. Source: Google
Google announced today that a team of South African nature lovers, along with Google Street View, has finished mapping all the country's wildest areas, including all 19 national parks and 17 national reserves. Prominent tourist attractions such as Kruger National Park, Table Mountain and Cape Point — which were previously mapped — complete South Africa's mapped wilderness areas.
The 12-month project involved more than 200 volunteers from across the country. "The hundreds of volunteers who helped along the way proved to be truly passionate about showing the best of South Africa through their participation in the loan program," says Magdalena Filak, Program Manager for Google.
This project is the South African version of Google's Street View Camera Loan Program, a project that allows anyone to borrow a 360-degree camera to help achieve Google's goal of mapping the whole planet.
"The Trekker camera is a 22 kg custom-made backpack fitted with 15 cameras pointing in all directions. The on-board technology plots the camera's exact location on the trail. While recording, the camera takes a 360-degree photo every two-seconds. It's basically the off-road equivalent of Google's Street View cars," says Andre Van Kets, founder of a Cape Town-based travel company.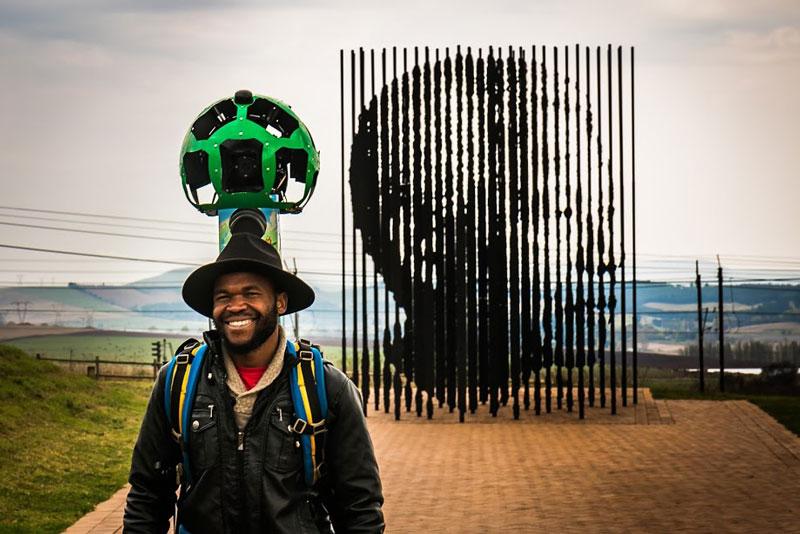 Street View users can now view Marco Cianfanelli's extraordinary sculpture of Nelson Mandela at the Nelson Mandela Capture Site. The site marks the spot where Mandela was arrested before his 27-years' imprisonment. Lyanda Nyandeni, KwaZulu-Natal tour guide, proudly 'trekked' the location. Source: Google
The project details, as announced by Google today, include:
● 170 new trails
● 900 kilometers trekked on foot
● 50,000 kilometers traveled over the 12-month project duration
● 232 points of interest recorded
● 206 South African volunteers
● 9 Provinces of South Africa
● 19 national parks, 17 nature reserves and many other tourist attractions
● Lions, cheetahs, elephants and other wildlife encountered on foot (guided by rangers)
● 6 UNESCO World Heritage Sites
● For the first time, Google has partnered with a third-party in South Africa via the Street View Camera Loan Program
"Street View users can now walk in the footsteps of struggle icon Nelson Mandela, climb seven new trails to the top of Table Mountain, hike the famous five-day Otter Trail, track cheetah on foot and walk with elephant and other incredible wildlife (the trekkers were guided by qualified rangers in all wilderness areas)," the Google announcement says.