Scary Stories Using Artificial Intelligence
Marie Donlon | October 30, 2017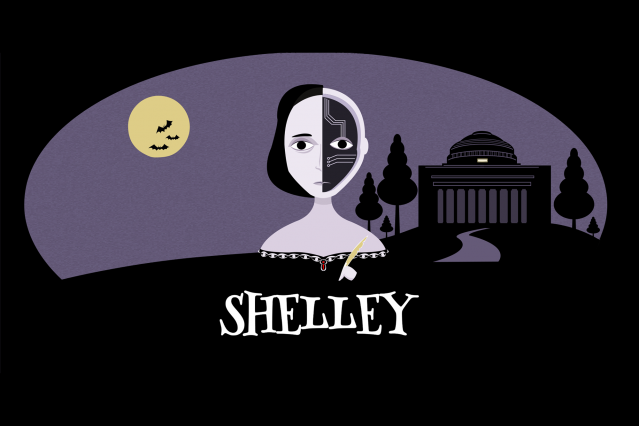 Shelley is an artificial intelligence horror story writer that collaborates with humans to create tales of terror. Source: Meghan Murphy / MIT
As Halloween approaches, there is no shortage of traditional horror stories making the rounds. However, an entirely new brand of creative scary stories is being generated thanks to a deep learning artificial intelligence (AI) system from Massachusetts Institute of Technology.
Named Shelley after English writer Mary Shelley, author of "Frankenstein," the AI system, which resides on Twitter, tweets the start of a scary story each hour from @shelley_ai. Participants are invited to continue the story using the hashtag #yourturn.
The stories that result from this back and forth between participants and the AI system are often weird and unpredictable, according to researchers.
"Shelley is a combination of a multi-layer recurrent neural network and an online learning algorithm that learns from crowd's feedback over time," explains Pinar Yanardhag, the project's lead researcher. "The more collaboration Shelley gets from people, the more and scarier stories she will write."
Using more than 140,000 scary stories appearing on Reddit's r/nosleep subreddit, researchers trained Shelley, helping the AI system generate the beginning of each story. However, Shelley responds directly to whatever details are provided by the human participants and continues the stories based on contributions from participants.
"Shelley's creative mind has no boundaries," the research team says. "She writes stories about a pregnant man who woke up in a hospital, a mouth on the floor with a calm smile, an entire haunted town, a faceless man on the mirror...anything is possible!"
Completed horror stories can be found on the Shelley project website, but a word of warning to parents: the content may not be suitable for young children.