Boeing Advances Cockpit Robotics with Aurora Buy
David Wagman | October 05, 2017
Boeing plans to buy Aurora Flight Sciences Corp., which specializes in autonomous systems technologies to enable advanced robotic aircraft.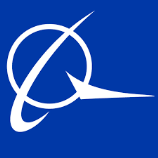 Using autonomous systems that include perception, machine learning and flight control systems, Aurora has designed, produced, and flown more than 30 unmanned air vehicles since its founding in 1989. Aurora Flight Sciences plays in the emerging field of electric propulsion for aircraft. During the last decade, Aurora has collaborated with Boeing on the rapid prototyping of aircraft and structural assemblies for both military and commercial applications.
Terms of the agreement were not disclosed. Once acquired, Aurora will be a subsidiary under Boeing Engineering, Test & Technology known as Aurora Flight Sciences, A Boeing Company. It will retain an independent operating model while gaining access to Boeing's resources and position as a provider of aerospace products and services.