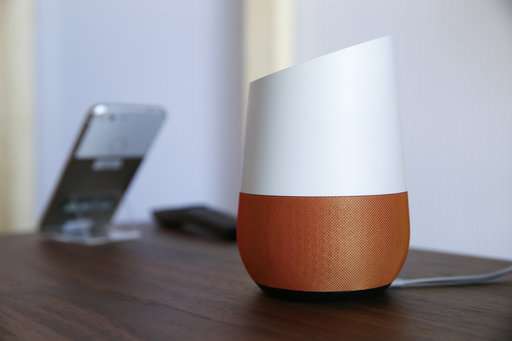 Google Home, right, sits on display near a Pixel phone following a product event, in San Francisco. In the name of convenience, Amazon and Walmart are pushing people to shop by just talking to a digital assistant. Source: AP Photo/Eric Risberg, FileAs Walmart prepares to join Amazon in the world of voice-activated shopping, experts warn that consumers may be paying more for the products recommended by these retailers than they would through traditional methods of shopping.
Although convenient, articulating shopping demands to Alexa (for Amazon) and Google Assistant (Walmart) may prove to be a more expensive way of acquiring products because the items recommended for purchase are mostly recommended by the retailer.
This method of shopping doesn't rely on comparison shopping or research. Instead, much of the decision is based on retailers and items purchased by the customer in the past, leaving consumers unsure if they got the best possible deal.
Ultimately, experts liken voice-activated shopping to how consumers shopped in the past, with sales representatives recommending items in the physical store, a process that returned limited options.
For now, as a way to entice customers, many retailers are offering discounts and coupons for trials of their respective voice-activated shopping platforms. But according to experts, some consumers would prefer that retailers would instead offer incentives such as cash-back guarantees.