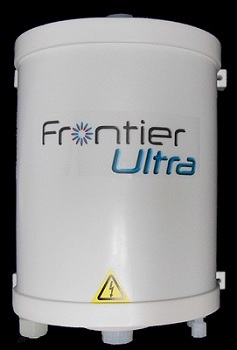 Image credit: Process Technology
Process Technology has released the Frontier Ultra in-line ultra high-purity chemical and solvent heater. The Frontier Ultra provides indirect heating with PFA and PTFE wetted surfaces for the handling of flammable solvents. It is a high-wattage, high-flow inline chemical and solvent heater for use in a variety of applications and industries.
The fluid path is free of O-rings helping to maintain an ultra-clean environment. It provides outstanding performance over a wide temperature range up to 180 degrees Celsius and accommodates flow rates in excess of 90 liters per minute.
The heater is available in sizes up to 24 kilowatts and is available with either a standard resistive heat source or, optionally, a self-limiting heat source for enhanced safety.