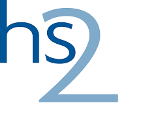 The U.K. government released details on £6.6 billion ($8.63 billion) worth of contracts for work on the High-Speed Rail 2 (HS2) project and confirmed plans for a line extension.
Phase one work will consist of two stages. The first includes design and construction preparation and is already underway. Stage 2, set to start in 2019, will see the main body of construction work, including tunnels, bridges, viaducts and embankments for a new London-to-Birmingham line.
Phase One is due for completion in 2026. Work extending the line from the West Midlands to the West Coast Main Line south of Crewe should be completed by 2027. The complete HS2 project should carry around 300,000 passengers a day.
Contracts for the two stages of Phase One are expected to directly support 16,000 jobs.
Winning bids for Phase One are:
Euston Tunnels and Approaches—SCS JV (Skanska Construction UK Ltd, Costain Ltd, STRABAG AG)
Northolt Tunnels—SCS JV (Skanska Construction UK Ltd, Costain Ltd, STRABAG AG)
Chiltern Tunnels and Colne Valley Viaduct—Align JV (Bouygues Travaux Publics, VolkerFitzpatrick, Sir Robert McAlpine)
North Portal Chiltern Tunnels to Brackley—CEK JV (Carillion Construction Ltd, Eiffage Genie Civil SA, Kier Infrastructure and Overseas Ltd)
Brackley to South Portal of Long Itchington Wood Green Tunnel—CEK JV (Carillion Construction Ltd, Eiffage Genie Civil SA, Kier Infrastructure and Overseas Ltd)
Long Itchington Wood Green Tunnel to Delta Junction and Birmingham Spur—BBV JV (Balfour Beatty Group Ltd, VINCI Construction Grands Projets, VINCI Construction UK Ltd, VINCI Construction Terrassement)
Delta Junction to WCML Tie-In—BBV JV (Balfour Beatty Group Ltd, VINCI Construction Grands Projets, VINCI Construction UK Ltd, VINCI Construction Terrassement)