ARENA Supports Tidal Energy Mapping in Australia
S. Himmelstein | July 16, 2017
Tidal energy development in Australia should get a boost from a three-year mapping project funded by the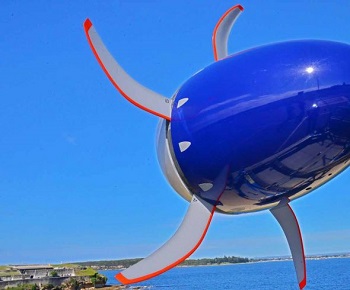 Image credit: ARENACommonwealth Government through the Australian Renewable Energy Agency (ARENA).
The initiative, Tidal Energy in Australia — Assessing Resource and Feasibility in Australia's Future Energy Mix, will produce an online atlas mapping tidal energy nationwide to the nearest 500 meters. The project also involves a full feasibility study of two high potential sites and modeling of existing tidal energy devices at these sites.
Industry partners OpenHydro, Protean Wave Energy, MAKO Tidal Turbines and BioPower Systems will make financial contributions and provide the researchers with proprietary information on their tidal energy devices.
The program will be led by the Australian Maritime College at the University of Tasmania, in partnership with CSIRO and the University of Queensland. Researchers from Acadia University, Canada and Bangor University, UK, will also participate.