Sponsored content
It is both unwise and expensive to underestimate lightning. A single bolt of lightning can pack up to 100 million volts of electricity, which is why lightning protection systems (LPSs) are so important in reducing or eliminating loss caused by lightning in the United States.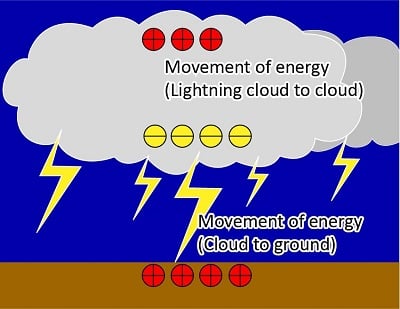 Thunderstorms come into existence when warm air masses containing sufficient moisture are transported to high altitudes. Thunderclouds form when these warm updrafts, caused by the sun heating the Earth's surface, meet cold air entering the upper atmosphere. When the temperature inside these clouds is between -10° C and -20° C, ice particles are formed and collide with each other in the updrafts. These collisions cause charge separation, with small ice droplets becoming positively charged and the larger droplets becoming negatively charged and accumulating at the lower base of the cloud due to gravity. When the negative charge reaches a certain value, electrical discharge occurs both within the cloud and between the cloud and the surface of the Earth.
This separation of charge within the cloud produces enormous electrical potential. It can amount to millions of volts, and, eventually, the electrical resistance in the air breaks down and a flash begins. Lightning, in its simplest form, is an electrical discharge between positive and negative regions of a thunderstorm.
Lightning discharges can be divided into two types: cloud-to-ground discharges, which have at least one channel connecting the cloud to the ground, and cloud-to-cloud discharges, which have no channel to ground.
To read more, visit http://www.globalspec.com/SankoshaUSA/ref/Sankosha_Ezine_FINAL.pdf.