Eco-Products teamed up with La Tour Café, a fast-casual restaurant in Hawaii that makes anything from burgers to macarons, to introduce a new food container that is better for the environment and customers. Twenty-three percent of the material reaching landfills in the U.S. is from containers and packaging. The team hopes that the new container will inspire other restaurants to reduce their landfill waste.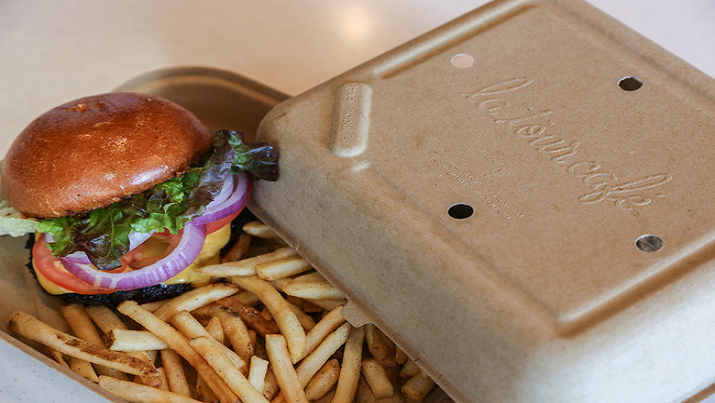 New eco-friendly container aims to help lower restaurant waste (Eco-Products)
"This custom design ensures we provide the best quality of food regardless of when or where it's eaten," Brandon Lam, co-founder of La Tour Café. "We want our guests to enjoy our food at home as much as they do at our restaurants."
This new container allows for customers to eat from the container in the restaurant, or take their food to go. The containers are made from wheat straw, which a 100% renewable resource. Because of the dual use, the landfill waste is significantly lowered. The container has vent holes and ridges that help keep the food warm and fresh if the food is taken to go.
"By offering a dine-in tray that can also serve as a takeout container, we're simplifying life for our customers and for our employees. And we're reducing waste at the same time," said Trung Lam, co-founder of La Tour Café. "It's a win for everyone."
The containers were designed for maximum use. They are durable, grease resistant, and freezer and microwave safe. They also meet ASTM's standards for compostability. They are made from wheat straw, which is very eco-friendly.